5 Things You Need to Do When Looking for the Best Orthodontic Provider
June 20, 2018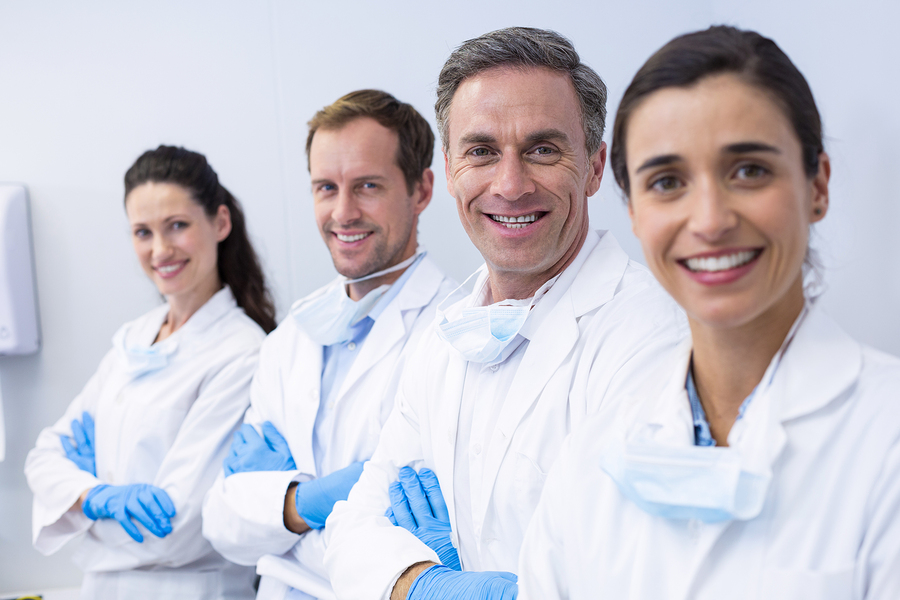 Choosing the best orthodontic provider, office and treatment plan for you or your loved ones can be a difficult decision. With an infinite amount of information available to consumers at the click of a button, the choices of care are endless. One Google search may leave your head spinning.
Here are the five things you need to do when visiting an orthodontist and considering treatment:
Check their credentials and experience.
It takes years of training to be able to treat orthodontic cases well. It's important to find a provider who consistently and continually—over the course of years, not days or weekends—pursues education and training.  A qualified provider will have gone through a full-time, accredited residency. They will provide the highest possible level of orthodontic care. During your visit, ask to look at before-and-after photos. Most doctors who have treated many cases will keep books of before-and-after photos and can show you photos of cases like yours. The goal is to determine the training level of your future orthodontic provider.
Pay close attention to the numbers.
It may not be wise to choose the cheapest provider out there, but it is important to analyze the cost of treatment.
Most offices will offer several payment options, so make sure to ask the office manager about flexible financing. If you're able to pay in full, you'll typically save a small percentage. If you choose to make a down payment and take on one to two years of monthly payments, watch for surprise charges for missing a payment.
Be wary of other hidden fees. Many offices offer low prices up front but hit you with fees later in treatment, making the total cost much higher. Fees for broken brackets, missed appointments, and cancellations and extra charges for retainers and the like can dramatically increase your total cost.
Ask more about their treatment plan.
In addition to straightening crooked teeth, the treatment plan should be focused on correcting your bite. Many patients, and unfortunately many dental providers, do not have a concept of how important the bite is to overall dental health. If you have crooked teeth, you likely also have a bite problem, and you will benefit greatly from having any bite problems corrected. You may not notice an issue now but, sooner or later, unnoticed bite problems will catch up with you. Although "bad bites" can seem subtle, and may not present noticeable symptoms, a bite that doesn't fit well together can result in long-term consequences like tooth pain, TMJ, muscular pain, tooth wear, and gum wear.
When talking about their treatment plan, if your doctor recommends pulling any permanent teeth, you should seek to understand why and if there is a better option. Removal of permanent teeth is more of a last resort than a treatment of choice. And, unless this is a "last resort" case, a doctor may be recommending extractions when modern orthodontic techniques could treat equally or better, without removing your permanent teeth.
Get a second opinion before you start treatment.
When shopping for an orthodontist, many people think they are all exactly alike, but they absolutely are not.  There are different levels of skill, commitment, and expertise and there is a spectrum of orthodontic cases, from simple all the way to very, very difficult. Not all doctors are created equal. Most orthodontic exams are free, all you invest in a second opinion is your time, so it is wise to get a second opinion. Once you have visited several orthodontic specialists and get opinions that are consistent, chances are that the treatment plan is in your best interest.
Most importantly, use your gut!
Orthodontic treatment doesn't have to be a scary or unpleasant experience. In fact, I believe it can be fun! Look for personal touches, a helpful staff, and a well-run office to see how much they truly care about making your experience special. Each visit should leave you with something to smile about.
Have a Question?
Check our FAQs or ask here.
Are you ready to pursue your amazing smile?
Our short quiz will point you in the right direction.
Take the Quiz
Great smile tips from Dr. Reynolds!