Back to School! Is It Time to Take Your Child for Their First Orthodontic Consultation?
September 19, 2019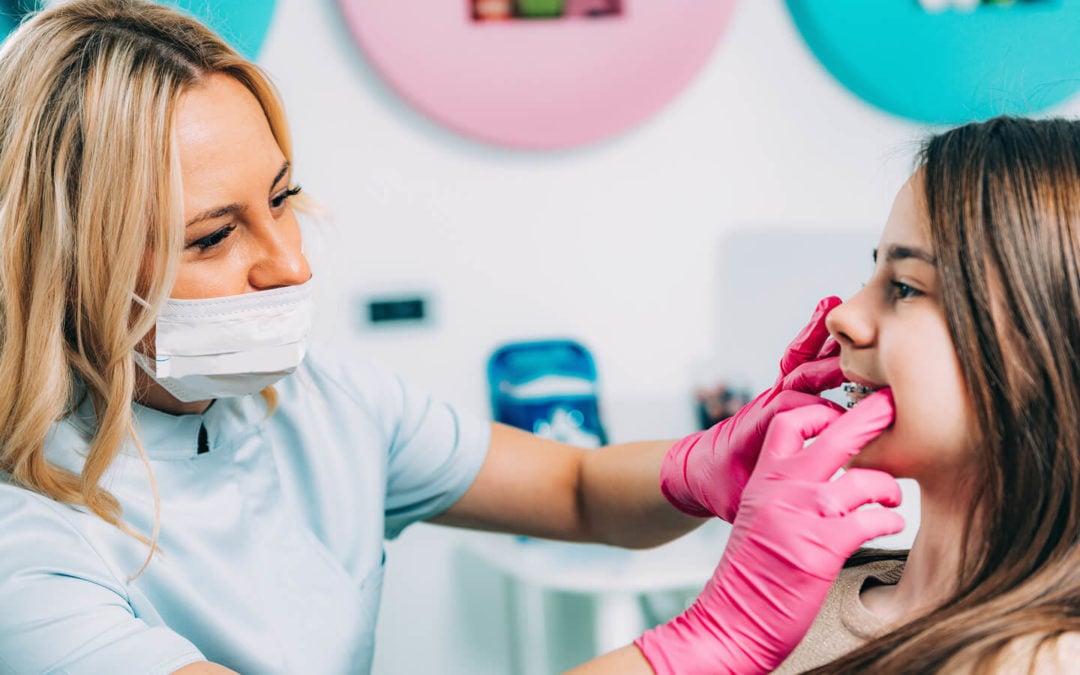 Back to school means getting into the routine of new classes, new teachers, and nightly homework. Could it also mean a first trip to the orthodontist for your child?
If your child has just entered the second grade, it could be time for them to go to the orthodontist. I know this sounds very young, but the American Association of Orthodontists (AAO) recommends that all children have their first orthodontic appointment by the age of seven, which is usually the second grade.
Will Your Child Need Orthodontic Intervention?
First, rest assured that the majority of young children are not candidates for orthodontic treatment. Only about 20% of kids this age have an issue that could benefit from early intervention.
Treatment at this age is not primarily concerned with straightening teeth. That's for Phase 2, which typically happens in early adolescence. Phase 1 is concerned with correcting and preventing problems such as overcrowding, jaw misalignment, or a bad bite. Early intervention doesn't always require braces; depending on the issue, treatment may involve an expander, headgear, a functional appliance, or extraction instead.
It's important to note that you can't always tell if your child is a candidate for early intervention simply by looking yourself. While a severe overbite, underbite, or crossbite is easy to see, there's a lot more going on with your child's teeth, bite, and jaw than meets the eye. That's why it's always best to see the orthodontist.
What if You Don't Take Your Child to the Orthodontist Until Adolescence?
Some parents may want to skip the early visit altogether, thinking that any existing problems can wait for correction until later on down the line. This is akin to waiting to fix that small leak in your roof until it's a huge leak. The truth is, if there are issues from an early age, they will only get worse as your child grows.
Just as fixing a few shingles on your roof is easier than replacing the whole thing later, addressing orthodontic problems early on (if advised) is easier. The palate and the jaws are still growing around age seven which makes treatment easier. The lower jaw stops growing around the end of puberty, typically between 16-18 for boys and 13-15 for girls, and the upper jaw stops growing even earlier. If treatment commences once the palate and jaws are set in place, it won't be as easy to get the desired results.
So what happens if you wait? For some families, it won't matter – there are some children who wouldn't have benefited from early intervention anyway. But for the children who could benefit, skipping an early appointment and delaying treatment could potentially result in longer, more invasive, and less effective treatment in the teen years
A New Back-to-School Activity
Since many orthodontic offices offer a free consultation (including ours!), you have nothing to lose by making an appointment at the orthodontist for your child. The odds are that they won't need any treatment at all. And if they do, it's best to address it early. Just consider it one more back-to-school activity.
Have a Question?
Check our FAQs or ask here.
Are you ready to pursue your amazing smile?
Our short quiz will point you in the right direction.
Take the Quiz
Great smile tips from Dr. Reynolds!