Considering Orthodontic Treatment Part 1: When to Start
August 4, 2017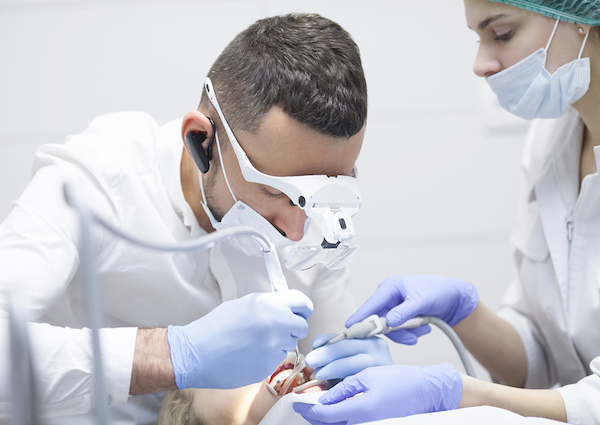 You may have arrived at this post with your head spinning. You're considering orthodontic treatment for yourself or a loved one, searching online for more information, feeling overwhelmed by the ever-changing techniques and treatment options, and looking for some direction. Or, maybe, you aren't that far yet. You have yet to explore the choices for orthodontic care and you're just uncertain if this is even a good idea.
Wherever you are in your exploration of orthodontic care, I hope this post arms you with clear, helpful information. I have put together a series of posts to sort through the information, techniques, options, and choices together, so you can come away a little bit wiser and more confident.
The question we will address in this first post is, "When is the right time to start treatment?"
The Right Time to Start Orthodontic Care
You will likely end up with several different answers regarding what, when, and how orthodontic care should be done. Depending on whom you ask, you may even end up with conflicting opinions! Let's look at best practices for when to start treatment:
Children Should Get an Orthodontic Exam by Age Seven or Eight
Wait…what?!  Believe it or not, there are some conditions which are treated better at a younger age when certain parts of the jaws are still growing and/or when teeth are still developing.  Whether treatment starts at a young age or not, The American Association of Orthodontists recommends that all children at least visit an orthodontist by age seven. This may seem early but, the reality is, different kids have different problems; different problems have different treatment; different treatments have different timing. It's best to get an exam at age seven or eight to screen for problems that can be addressed with early intervention. In our office, just 20 percent of cases present problems that call for early intervention, but this initial exam is important in ruling them out.
Early Orthodontic Care is Best for Certain Conditions
If a child has conditions that are better treated when the patient is younger, the typical recommendation is for two-phase treatment, with the second phase happening when the child is older and the remaining teeth have come in. There are four major things an orthodontist will take into consideration during the initial exam.
Proper jaw growth
Room for teeth to grow in
The number of teeth
Airway obstructions and snoring
If the orthodontist notices issues with any of these four things, they may suggest treatment. Fortunately, there are excellent options available that can keep smaller problems from growing into a major toothache (ha!).
Every child deserves an amazing, healthy smile he or she can be proud of and most orthodontists today offer complimentary exams, so my best recommendation is to take this opportunity to have your little one screened. They will consider your child's unique characteristics and recommend the right time to start orthodontic treatment.
In my next post on considering orthodontic treatment, we will talk about choosing your best provider.
Have a Question?
Check our FAQs or ask here.
Are you ready to pursue your amazing smile?
Our short quiz will point you in the right direction.
Take the Quiz
Great smile tips from Dr. Reynolds!