Considering Orthodontic Treatment Part 2: Choosing the Best Provider
August 9, 2017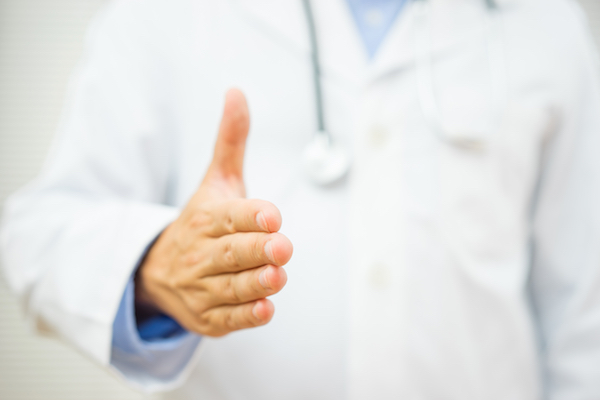 So, you've decided to schedule an initial exam for you or your little one to see if it's time to start orthodontic treatment. An online search, recommendations from coworkers and friends, dentist referrals, and even business signs offer more than enough providers for you to choose from. Many are confused about the type of professionals out there, and who to choose. The big question is, "Who is the best provider for my orthodontic treatment?"
Types of Providers
Before we answer who, let's review three of the most common providers:
Orthodontist
An orthodontist is a dentist who attended a two- to three-year orthodontic residency after completing dental school. Orthodontists are highly-trained, highly-skilled specialists. They focus on tooth alignment, bite problems, managing TMJ, and designing smiles. Orthodontists do not offer other dental services such as cleanings, fillings, root canals, and tooth extractions.
Dentist
A family, general, cosmetic, or primary-care dentist has completed dental school but has not completed an orthodontic residency. These dentists are responsible for ongoing evaluation of your overall dental care, diagnosing and treating many dental health conditions, and diagnosing conditions for specialists to evaluate and treat.
Mail-order
A new trend in health care, mail-order orthodontics are available. These companies are run by businesspeople, not doctors, and treatment is not supervised by a professional.
Who is the Best Orthodontic Provider?
As convenient as mail-order or DIY services sound, moving teeth is a complicated process that requires a trained professional. It's very important for orthodontic treatment to be supervised as dental appliances can get damaged, teeth don't always move as planned, and correction involves much more than making teeth look straight. I strongly recommend you eliminate option three and work with an orthodontic provider who will supervise your treatment and give you beautifully straight teeth and a healthy bite.
These same concerns exist when seeking a dentist or orthodontist. It takes years of training to treat orthodontic cases well and, unfortunately, there are doctors who do not have the proper training and experience. So, how do you determine if a provider is a trained professional that will provide quality care?
The ideal doctor will have completed a full-time, accredited residency. Weekend courses are not sufficient training. A truly qualified provider has consistently and continually pursued education and training over the course of years. Specialized treatment after dental school is necessary to provide the highest possible level orthodontic care.
This is not to say that only orthodontists can provide treatment. Cases range from simple to very complex and, depending on where a case falls on the spectrum, some dentists have the experience to provide the necessary treatment. However, a good dentist will be upfront about their orthodontic training and experience and will refer you out if needed.
Do your research when it comes to orthodontic treatment! Don't be afraid to ask tough questions and get a second opinion. In my next post, we will address importance of your bite, giving you even more reason to find a well-trained, experienced doctor. And, you can find more information on choosing a provider, as well as key questions to ask them, in my new book World Class Smiles, Made in Detroit.
Have a Question?
Check our FAQs or ask here.
Are you ready to pursue your amazing smile?
Our short quiz will point you in the right direction.
Take the Quiz
Great smile tips from Dr. Reynolds!