Considering Orthodontic Treatment Part 3: Correcting Your Bite
August 17, 2018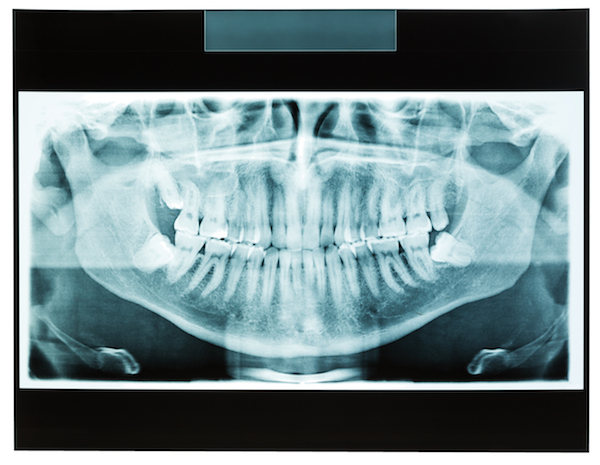 Orthodontic treatment not only moves crooked teeth so they are beautiful and straight, it corrects major bite problems. Although "bad bites" can seem subtle, and may not present noticeable symptoms, a bite that doesn't fit well together can result in long-term consequences. Correcting these bites are a must.
If your teeth are crooked, your bite is likely to be off and you will benefit greatly from orthodontic treatment. When it comes to bites that don't fit together well, the best possible scenario is to correct your bite early and choose a provider who can identify and treat bite problems.
The question is, even when symptoms seem nonexistent, "Why is my bite so important?"
3 Consequences of a Bad Bite
You may not notice an issue now but, sooner or later, unnoticed bite problems will catch up with you. Here are 3 main consequences that can result from your bite being off:
Pain
A bite that doesn't fit well together can result in several types of pain: tooth pain, jaw pain, and muscular pain which can include migraine headaches. A "bad bite" can result in pain during jaw movement, difficulty opening your mouth, or inability to open it at all. Tooth pain can be caused by a bite that is off by just a fraction of a millimeter. Muscular pain and unexplained headaches can also a result of a "bad bite."
Wear
Teeth that do not fit together properly may grind and wear out significantly. Over time, the enamel can wear so that the inside of the tooth becomes exposed. Fillings can't fix the problem and crowns may be necessary in this case.
Gums
Unfavorable or excessive forces on teeth not only will the teeth prematurely wear, but also will harm the gums and supporting bone. This gum recession can be painful and difficult to fix.
Early Prevention by Correcting Your Bite
Preventing pain, significant tooth wear and gum recession by correcting your bite early is the best option. Dealing with bite issues proactively is less painful, less expensive, and less complex than encountering consequences as they happen. You bite is something that can be off for a while and not cause a lot of problems, until it does. Problems with your bite, left ignored or left uncovered, will result in long-term, often painful and expensive, consequences.
Making the effort to seek orthodontic treatment and find a high-quality provider warrants treatment that will proactively address any bite issues you may have. One potentially unfavorable solution to these problems is to remove permanent teeth, which we will address thoroughly in Part 4 of this series.
Have a Question?
Check our FAQs or ask here.
Are you ready to pursue your amazing smile?
Our short quiz will point you in the right direction.
Take the Quiz
Great smile tips from Dr. Reynolds!