Cutting Down Time in Braces: Accelerating Orthodontic Treatment
March 1, 2018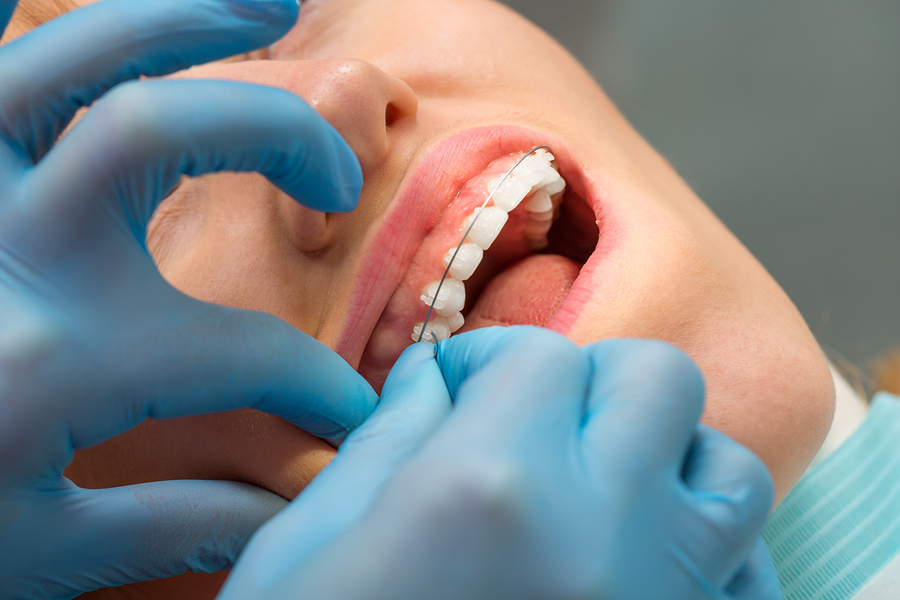 "How can I make treatment go faster?" This is a common question from people undergoing orthodontic treatment. After all, no one likes wearing braces. What they want is the result at the end. Is there any way to make that happen faster? Yes, there is! Accelerating orthodontic treatment can happen a few different ways, including mentally and mechanically.
Accelerating Treatment Mentally
To make treatment go faster, start by not going slower.
That may seem obvious, but it's not always what happens in practice. Sometimes, the patient or provider is so eager to start treatment that they start it too early.
What's too early? In most cases, too early means before all the baby teeth have fallen out. When orthodontic treatment starts before all the baby teeth have fallen out, treatment becomes more complicated and more lengthy.
In other words, don't start treatment too soon. It not only can add extra months or even years to treatment, but an increase in risk of tooth decay.
(Note that there are some cases where it does make sense to start orthodontia before all the baby teeth have fallen out, for instance when there's a problem with tooth or jaw development, blocked or impacted teeth, or significant overbite.)
Accelerating Treatment Mechanically
Technology for braces has come a long way in the past few decades. New advances mean that there are ways to speed up treatment depending on the type of braces used. Self-ligating braces are the solution here.
Let's look at the basics of braces to understand how self-ligating braces are different from traditional braces.
Braces consist of both the individual braces that attach to each tooth and the wire that links them all together. In traditional braces, ligatures – small wires or elastic rubber bands – hold the wire to the brace. They provide the force that moves the teeth.
If force moves the teeth, then wouldn't applying more force move the teeth more quickly? As it turns out, no. Push too hard, and the tooth resists moving, while at the same time leading to unwanted side effects like inflammation around the tooth, gum problems, and pain. Teeth move more slowly, leading to a longer treatment time.
In contrast to traditional braces, self-ligating braces don't need the ligature because of the way they're designed. Self-ligating braces don't use as much force as traditional braces to move teeth, which means that teeth can move faster without the accompanying problems. This is what makes them preferred for patients looking to shorten their treatment time.
Plus, while around 35% of people going the route of traditional braces need to have at least one permanent tooth removed for orthodontia to work, people choosing self-ligating braces are much less likely to need teeth removed. Depending on the kind of self-ligating braces, it can be as low as 1 in 100 people. This is another big advantage of self-ligating braces over traditional.
Accelerating Treatment with a Skilled Orthodontist
This is not Orthodontics 101. Only orthodontists who are highly trained can safely and reliably accelerate orthodontic treatment. For that reason, it's important to vet your orthodontist carefully and undergo treatment with one you believe has the education, experience, and knowledge to help you achieve your goals.
At the same time, it's important to understand what's realistic and what's not. No matter how skilled or experienced your orthodontist is, expect treatment to take a minimum of eight months (and possibly much more, depending on your situation). If you see someone offering a product or service that promises a beautiful smile in less than that time, be very wary.
In the end, it's important to communicate with your orthodontist about your expectations, and the two of you can come up with the right treatment plan for you together.
Have a Question?
Check our FAQs or ask here.
Are you ready to pursue your amazing smile?
Our short quiz will point you in the right direction.
Take the Quiz
Great smile tips from Dr. Reynolds!