Do You Make Good Mouth Investments?
September 27, 2018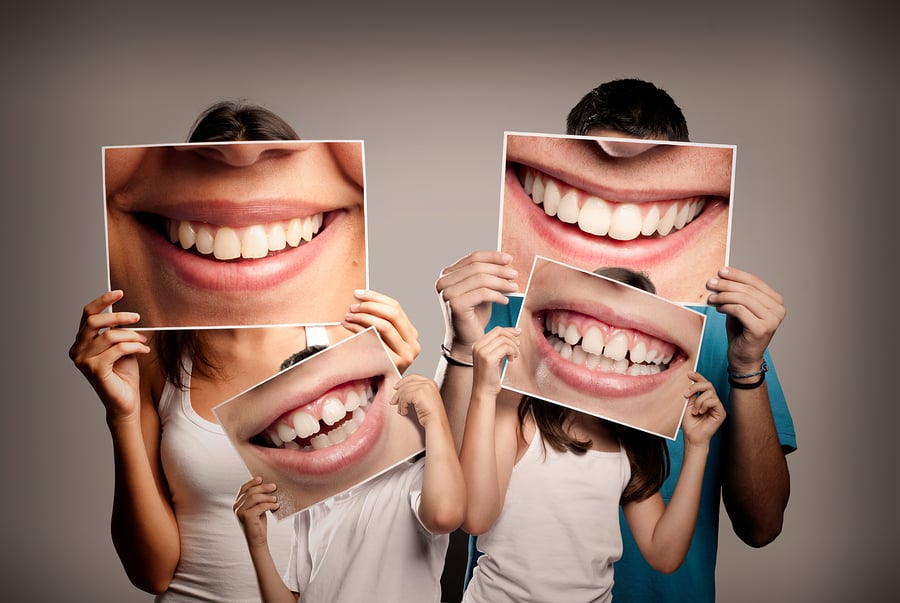 An investment is something you put money into that you expect to get a return on over time. Stocks that pay dividends or real estate that grows in value are the classic examples. You spend money up front, but you know that money is well spent because you'll be rewarded in the future.
Think about your oral health the same way and ask yourself, are you making good mouth investments?
Bad Mouth Investments
 First I want to talk about what I consider "bad mouth investments." The problem with these options is not that they're cheap, per se, but that they don't deliver good results. More often than not, they fail to fix the original problem while adding more problems on top. This can lead to treatment later on that's more expensive than it would have been to fix the original problem correctly.
DIY Orthodontics. These are the worst of the bad investments you can make in your mouth health. Do-it-yourself orthodontic treatment is such a pet peeve of mine that I wrote an entire post about it. People jump on DIY braces because they want straight teeth but they want to save money. I understand the urge; why pay for something you can do yourself? But would you consider setting your own broken leg, or taking out your own appendix? No, you'd leave that to the medical professionals who have expertise in that area. The same is true with orthodontics. Some areas are not appropriate for DIY.
(Need more convincing? Google "DIY braces fail." Prepare to laugh and to be horrified.)
Mail-order orthodontics. Like DIY, these products and services cut out the trained medical professional and skip right to the treatment. Many things are available to purchase online, like retainers, anti-sleep apnea night guards, and aligners to straighten teeth.
Using these appliances without the oversight of an orthodontist or dentist is not advised for a number of reasons. First, moving teeth without cleaning them first can lead to harm if you have undiagnosed gum disease. Appliances can cause tooth damage depending on how they're manufactured. Treating the symptom alone simply ignores the underlying problem. Finally, I rarely see people come out with the results they wanted.
Seeing a family dentist when an orthodontist should do the job. I mean no disrespect to family dentists; they are trained medical professionals and they are crucial to their patients' oral health. But I've seen a growing trend of family dentists offering orthodontic treatments like Invisalign to patients when the treatment is not appropriate. This is a waste of money and time.
Orthodontists are dentists who have completed a 2- or 3-year residency after dental school to learn their trade in-depth. They how the teeth, bite and jaw connect to overall health. Misaligned teeth may indicate bigger problems like impacted teeth, crowding, bad bite, or jaw problems, which can be linked to temporomandibular joint disorder (TMD), unexplained headaches and muscle pain, obstructive sleep apnea, and more. When you get orthodontic care from someone who doesn't have this training, they may miss the signs that indicate a more fundamental problem than crooked teeth that requires attention.
 Good Mouth Investments
A good investment is one where the value of the result exceeds the value of what you initially put into it. Here are two.
Regular dental care. Brush and floss daily. Don't chew on ice, pencils, or other things that should be in your mouth. Get a professional cleaning once or twice a year. These are the definition of a good investment because they cost so little but deliver so much value.
Seeing an orthodontist when an orthodontist should do the job. If you're seeking orthodontic treatment, or your dentist recommends it, go talk to an orthodontist about treatment options. By working with an expert, you can be confident that you'll end up with the results you were promised. If finances are a concern, find an orthodontist who has both the experience you want and the financial flexibility, such as payment plans, you need. Also, be sure to follow their recommendations when it comes to how and when to use your appliances; this will make a big difference in the outcome of your treatment.
The bottom line is, by making smart mouth investments, you can save yourself money in more expensive treatment options later, and you'll be rewarded with a beautiful, healthy smile.
Have a Question?
Check our FAQs or ask here.
Are you ready to pursue your amazing smile?
Our short quiz will point you in the right direction.
Take the Quiz
Great smile tips from Dr. Reynolds!