Feeling Good for Your Orthodontic Visit
January 20, 2017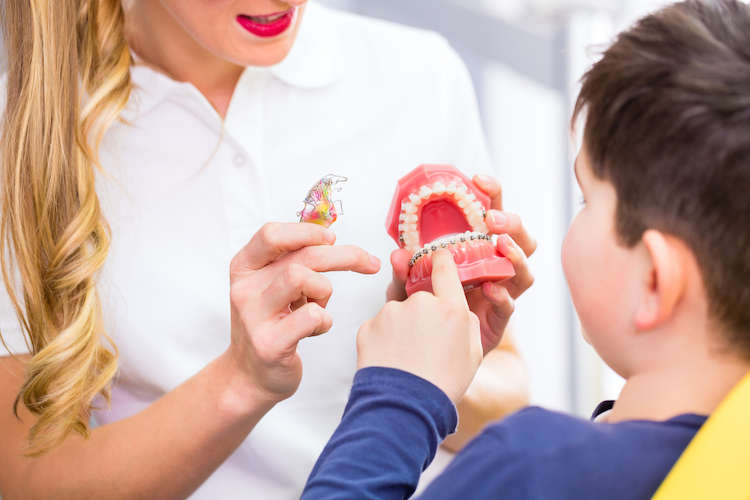 Throughout my years of practice, I have put serious thought into trying to make my patients as comfortable as possible during an orthodontic visit. The environment is set up just the way we want it to be: welcoming, free from stress, and, believe it or not, fun. But I know that everybody has different feelings about a dental visit so I will try and share some of my experience about stress points.
Why do we get nervous?
I think most of what makes us anxious about orthodontic visits is what might happen. In particular, wondering if it's going to hurt. Kids fear the unknown. They might be wondering what it's like, 'are they going to get a shot' or something else bad. Adult patients have past experience to draw on. Either because of painful visits to their general dentist or because of friends who recount exaggerated stories of horror, we can get a bit apprehensive about what could happen. It is important to keep in mind that orthodontic visits and dental visits are very different. Especially if the orthodontist provides high-tech treatments like the Damon System that are much more comfortable than traditional orthodontics
Regardless of why you might be uneasy about your visit, I want to make something perfectly clear to everyone. We focus on the available technologies that provide the most comfortable experience possible. In fact, I want you to have amazing teeth and I will not do anything I don't need to that might cause you any discomfort. Also, remember, trips to the orthodontist are much less invasive than general dental visits. We don't have shots and we don't really do the procedures that you are worried about in anticipation of a 'regular' dental visit.
Let's go back to how a lot of the anxiety starts. People tend to anticipate things that may or may not happen. And, if this is your first visit with us, it's completely natural. But before you get really stressed about it, remember that orthodontics is not what it used to be. Like all medicine, orthodontics has gotten much better at treating issues and doing so with less invasiveness, less pain. For example, many adults who have had braces remember the ring shaped bands that fit around the back teeth and are uncomfortable to place. We don't use those anymore except in very rare circumstances. There are better ways. We have amazing equipment at the office and we are able to perform procedures here that were a big deal just 15 years ago. Looking back at old films from the 1950s that portray dentist appointments as traumatic experiences, it is easy for me to laugh. Comparing the two experiences is like comparing comparing the television people in the '50's watched vs today's 4K high-definition flat screen TV. The difference is pretty dramatic.
What to say to kids
When you are taking your children to their first visit, you have the opportunity to help them feel relaxed. Remember, if you are relaxed when you go for a visit, we're likely to continue throughout our lives and we know by now that that is a good thing. It is great groundwork to take an active role in forming good oral hygiene habits as early as possible. When kiddos are 6 or 7 years of age it is great timing to form daily habits like "Two minutes, twice a day." Being comfortable with doing good maintenance on your own teeth can translate into, "Dr. Reynolds is going to see what a great job you did brushing your teeth."
We work with children every day at Spillane & Reynolds Orthodontics and know how to put them at ease. We encourage parents to join with us in making an office visit a normal part of day-to-day life. Even if you as a parent have had less than stellar experiences at the dentist's office, focus on how good it is for a great smile and how proud you are of them. It really makes a difference. Of course, if you want to feel better yourself, schedule an appointment with us and we will make you feel much better about it, regardless of your past experience.
Again, our promise to you is to provide you with the most carefree experience possible. If you have anxiety about your office visit, contact us. We will explain everything to you with an eye toward making your next visit a walk in the park.
Have a Question?
Check our FAQs or ask here.
Are you ready to pursue your amazing smile?
Our short quiz will point you in the right direction.
Take the Quiz
Great smile tips from Dr. Reynolds!