Flossing with Braces: Four Tools That Make Life Easier
May 28, 2019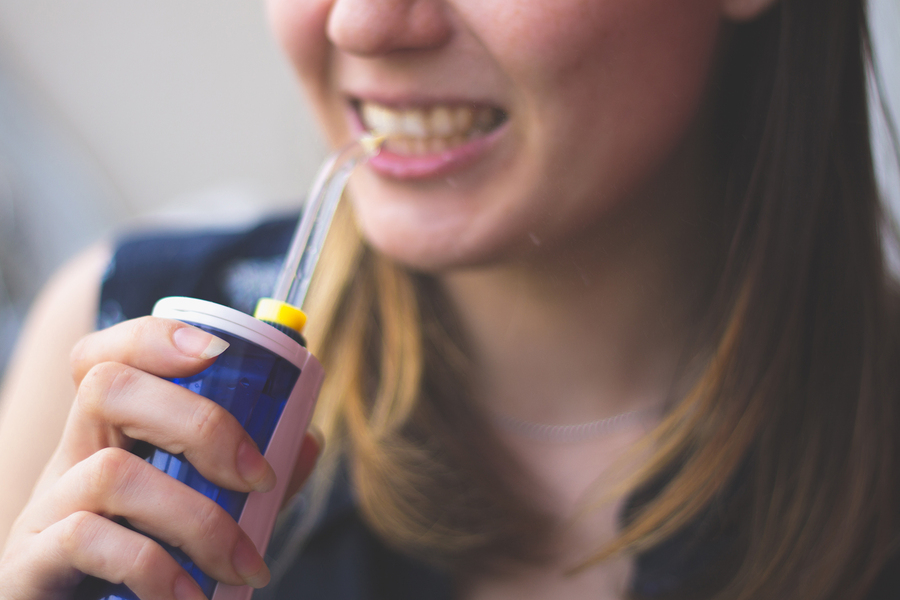 In a previous blog post we looked at why flossing is so important for your oral and overall health. It's always important to floss, but it's especially for people with braces to floss to make sure they're keeping their mouth free from food particles and plaque build-up.
Flossing with traditional braces is… challenging. Challenging, but not impossible! Although the wires mean you can't use dental floss the way you did pre-braces, there are still ways to clean in between your teeth and at the gum line. To help you with this, here are four great tools that can help you in your dental hygiene routine.
Floss Threaders
Wires in traditional braces make normal flossing impossible, but floss threaders help. These little pieces of looped plastic allow you to insert floss in between each pair of teeth, one by one, so you can make contact with the inside edges of the teeth and get all the way up to the gum line. This is crucial for keeping gums healthy and for ridding bacteria from in between teeth. (They're also useful later for the same reason if you're fitted with a permanent retainer on the back of your upper or lower teeth after getting your braces off.)
Water Flossers
Water flossers do what regular floss does, just with water instead of fiber. They are electric, either battery operated or rechargeable, and use high water pressure and pulsation to dislodge food particles, plaque, and bacteria from in between teeth. Just like dental floss, water flossers are intended for daily use.
Air Flossers
Water flossers use water to clean between your teeth; guess what air flossers use. That's right, air. One complaint about water flossers is how much water they use. Instead, these just use a very small amount of water to shoot high-pressure pulses of air in between teeth, removing plaque and debris in the process. Like water flossers, they are battery operated or come with a recharging station and should be used daily.
Interdental Brushes
Also called interproximal brushes or soft picks, these devices come in different sizes and typically feature a very small 360º brush at the end of a slim plastic handle. The very small brushes can get in between teeth to clean above and below the braces wire. They're also great for cleaning the spaces between the wire and the tooth surface, as well as the brackets themselves. Some people use them daily in place of floss while others use them to clean as needed.
It's About the Habit
Remember that it's important to keep up good hygiene habits during orthodontic treatment. You don't want to get your braces off only to find you have decay and gum inflammation that needs attention – that's not part of the beautiful smile you've been dreaming about.
Flossing daily must be a habit, and it's less important whether you use dental floss you got free from your last check-up or the latest, most expensive gadget. The only must is to do it daily, or you won't get optimal results. In the end, it's not about the tools you use, but the habit you have.
Have a Question?
Check our FAQs or ask here.
Are you ready to pursue your amazing smile?
Our short quiz will point you in the right direction.
Take the Quiz
Great smile tips from Dr. Reynolds!