Gift Yourself a Healthy Smile This Holiday Season: How to Make Orthodontics Affordable
December 12, 2018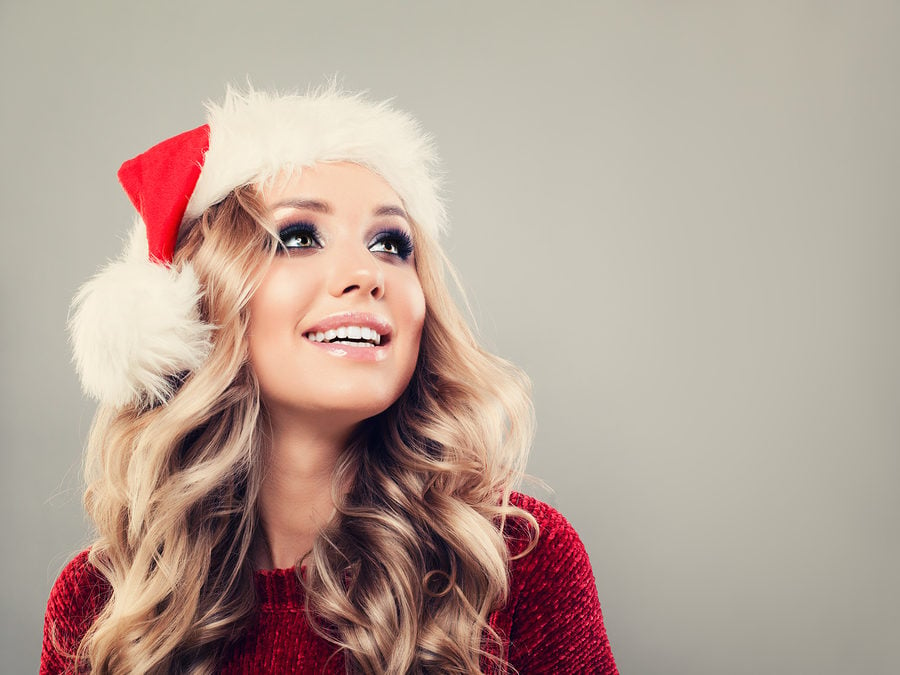 A healthy smile is a wonderful gift and an investment in health and self-confidence. It's a gift that may initially give you sticker shock, but really, it's worth every dollar and an investment that will continue to give returns for a lifetime. Before you get discouraged by the price tag, take into account all of these ways to save money on a beautiful smile. An amazing smile can be much more affordable than you may realize.
Avoid Cutting Corners
Not all providers and treatment plans are created equal. Consider quality while shopping because the cheapest orthodontic treatment in town may come with a significant hidden cost in dollars, time, comfort and your end-results.
One example of a treatment plan that may cost you more in the long run is the removal of permanent teeth. Unless this is a "last resort" case, a doctor may be recommending extractions when modern orthodontic techniques could treat equally or better, without removing teeth. Pulling permanent teeth can compromise the health of gum and bones, and result in long-term negative effects on facial structures and costly corrections.
Another treatment plan requiring careful consideration is mail-ordered braces. As convenient as mail-order services sound, moving teeth is a complicated process that requires a trained professional. It's so important for orthodontic treatment to be supervised as dental appliances can get damaged, teeth don't always move as planned, and necessary bite correction involves much more than making teeth look straight. Fixing issues common to mail-order appliances could result in paying for a full set of braces plus the cost of your mail-order experiment. Make sure to first visit an orthodontist for a consultation to make sure your case is a good candidate for at-home treatments.
Flexible Financing
Most offices will offer several options to pay for treatment, which may include:
-Paying in full to receive a certain percentage off
-Making a down payment followed by affordable monthly payments
-Opting for an extended financing plan for the lowest monthly payment options
Make sure to ask your orthodontist or someone on their team for flexible financing options.
Avoid Hidden Fees
If you opt for an extended financing plan, watch out for missed payment fees or surprise charges. You also shouldn't need to pay higher than a 7 or 8 percent APR for an extended payment plan. Shorter payment plans are available with a 0 percent APR.
When comparing orthodontists' prices, look closely at the cheapest. Many offices offer seemingly attractive low prices up front but hit you with fees later in treatment, making the total cost much higher. Fees for broken brackets, missed appointments, and extra charges for retainers and the like can dramatically increase your total cost. Make sure to ask very clearly if your treatment is 'all inclusive'.
Also, beware of any office that charges additional monthly fees after a certain point. For example, many lower-priced offices will charge extra if treatment extends beyond twenty-four months—creating an incentive for them to keep your braces on longer.
Insurance
Approximately 50 percent of those seeking orthodontic treatment do not have coverage. If you have orthodontic insurance, congratulations!
A few tips for getting the most benefit from your orthodontic insurance:
Some insurance policies require a one-year waiting period, so you may have to sign up now for benefits next year.
If you could be interested in orthodontics in the future, get a free exam. Most offices will offer a complimentary insurance benefits check along with the exam so you can fully understand your coverage.
Find the doctor you like because, for almost all orthodontic insurance, you will still get the same insurance benefit for in- or out-of-network doctors.
Flexible Spending and Health Savings Accounts
FSAs and HSAs allow the use of pretax dollars for qualified health-care expenses, which include orthodontics. Both types of accounts are a significant tax advantage and can be the most powerful way to save money on orthodontic treatment.
A few things to remember:
FSA funds expire each year, so pay attention to your company's deadlines.
Most companies require you to let them know ahead of time how much you would like to set aside.
Know your enrollment periods; failing to sign up in time could cost you significantly more in after-tax dollars to pay for your treatment.
Make the most of this gift to yourself by using insurance, spending and savings accounts, and flexible financing, while also wisely avoiding hidden fee costs for correcting bad treatment. Finally, be sure to ask your orthodontic provider's office for help and best practices along the way!
Have a Question?
Check our FAQs or ask here.
Are you ready to pursue your amazing smile?
Our short quiz will point you in the right direction.
Take the Quiz
Great smile tips from Dr. Reynolds!