How often should you see your orthodontist?
July 26, 2018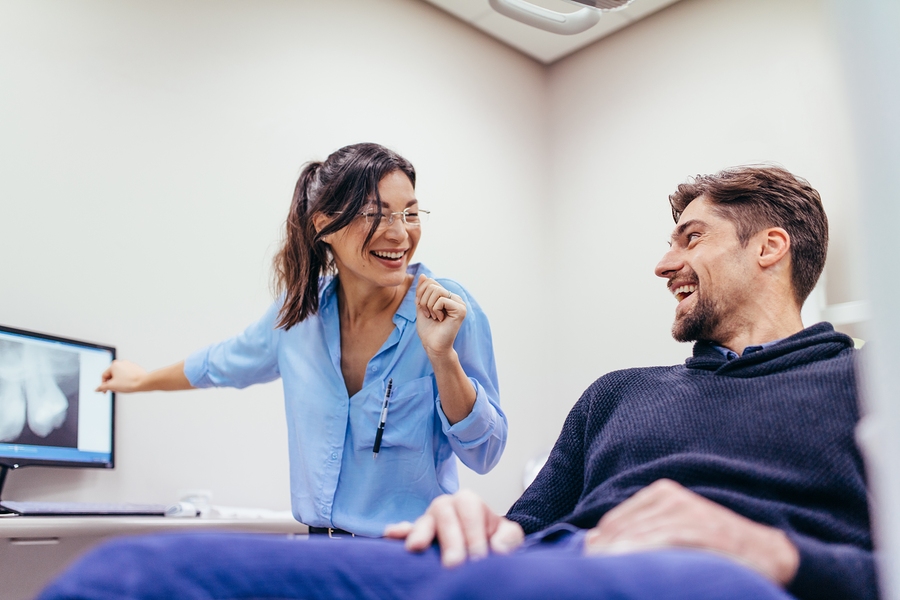 How often should you see your orthodontist? As often as it takes to get the job done!
Really, this question is so dependent on individual circumstances that there's no single answer to it. You know to see the dentist once a year, and to visit the hygienist twice a year, but how many times you see the orthodontist will depend on your treatment.
The First Visit to the Orthodontist
The first visit to the orthodontist should happen by the time a child is seven years old, according to the American Association of Orthodontists. At this age, permanent teeth haven't fully grown in and both the upper jaw and lower jaw are still growing, which gives time for early intervention if needed.
If the child is one of the 80% who doesn't need early treatment, this will be the only visit to the orthodontist until they're older. If they do need early treatment, the number of visits will depend on the treatment being done.
How Often to See the Orthodontist During Treatment With Braces
Patients with traditional braces can expect to see their orthodontist every four to eight weeks throughout treatment. At these visits, the orthodontist will check the progress of your teeth and may tighten the braces or replace the wires.
Similarly, patients with Invisalign will typically visit their orthodontist every four to six weeks in order to make sure everything's on track.
After the Braces Come Off
Once the braces come off, your orthodontist may still want to see you in order to ensure your teeth don't start moving back to their old positions. To this end, removable retainers (the plastic things that are so often thrown away on lunch trays at school) and permanent retainers (a wire bonded to the back of teeth to keep them in place) will likely be used.
You will need to visit your orthodontist in order to be fitted for a removable retainer or to have a permanent retainer attached. If you have a removable retainer, your orthodontist may then want you back after a month or two to see if it's time to go from all-day wear to night-only wear. If you have a permanent retainer, you will only need to go back to the orthodontist if it comes loose and needs repair, or until it's time to take it off altogether.
How Often to See the Orthodontist During Treatment with Headgear, Expanders, and Other Appliances
Not all orthodontic treatment involves braces. Other appliances, including headgear, expanders, face masks, and functional appliances, are used to address jaw, bite, and teeth issues.
No matter what the treatment option, your orthodontist will want to see you regularly to make sure everything is going along as planned and make any adjustments as necessary. Visiting your orthodontist every four to eight weeks during active treatment is common.
Keeping Orthodontic Appointments
No matter what orthodontic treatment you or your child is undergoing, it's important to keep your appointments with the orthodontist. Orthodontic treatment is progressive, meaning that changes happen over time, and without visits to the orthodontist to check and make adjustments, that progress can get off track. While the orthodontist will do everything possible to ensure great treatment, it's up to you to follow through to get the beautiful smile you've always wanted.
Have a Question?
Check our FAQs or ask here.
Are you ready to pursue your amazing smile?
Our short quiz will point you in the right direction.
Take the Quiz
Great smile tips from Dr. Reynolds!