How To Avoid Cavities This Halloween
October 19, 2017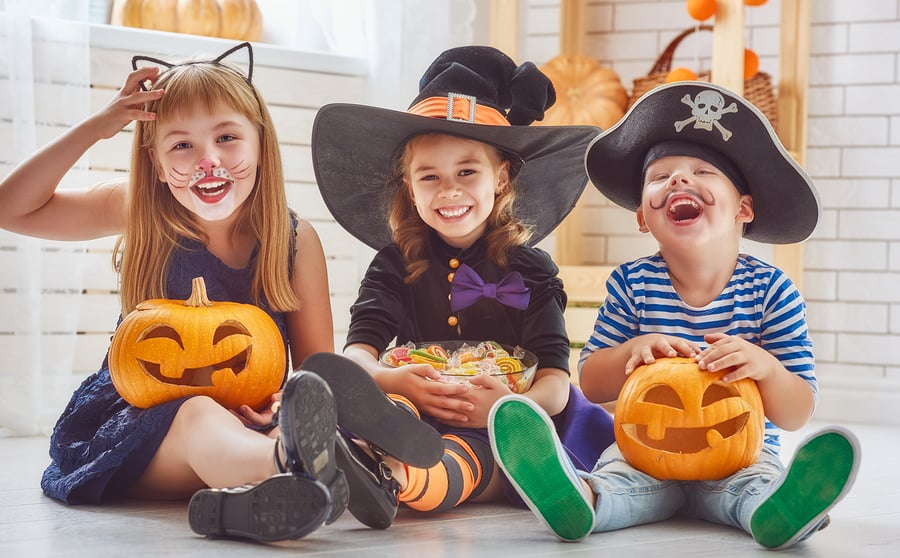 Whenever you eat sugary (highly acidic) foods like candy, baked goods, fruit juices, and soda, it leaves plaque, a sticky film of bacteria, on your teeth. The bacteria in plaque turns into acid that will attack your tooth enamel, eventually breaking down and creating a little hole is your tooth, a cavity.
This Halloween, schools, offices, parties, and neighbors will offer tons of delicious, sweet treats that can wreak havoc on your oral health. To avoid cavities and keep your teeth in the best shape, you don't have to hide at home and avoid the social gatherings.
Here are my top tips for avoiding cavities this Halloween:
1. Just say no. Before you go to that party, eat a big, healthy meal. Then, brush your teeth, floss, and use mouth wash. Doing this will make it easier to say no to sweets – you're too full and your mouth feels fresh!
Another option is to bring your own "treats" along. Make a bag of apple slices, berries, or veggies, and snack on them. Trust me, you likely will not be the only one choosing not to eat something sweet.
2. Give your teeth some extra love. It's best to avoid sugary foods when it comes to your dental health. If, however, you sneak in some sweets, you may want to brush more than you think you should. Added sugar, when it sits on your teeth, turns acidic and can wear down tooth enamel, eventually causing cavities and other problems.
3. Don't substitute "no sugar added" treats for sugary ones.
Sugar-free diet soft drinks and candies that don't contain any natural sweetener aren't necessarily any better for your teeth. While sugar substitutes generally lessen the risk of cavities, sugar-free products still have high levels of acids. These are still potentially damaging to teeth as they strip away layers of tooth enamel. And, citric acid and other acidic food flavorings like  lemon, orange, and other fruit-flavoured sweets, are particularly harmful.
4. Don't eat candy alone. If you cannot resist that Snickers bar or Reese's pieces, the best thing to do is eat candy with other foods. If you can, eat your Halloween candy and desserts with meals or shortly after mealtime. During meals, saliva production is increased and it will help cancel out acids produced by bacteria in your mouth, as well as help rinse away food particles.
5. Eat the sweets now and don't save them for later! This may sound counterintuitive to normal health tips, but go ahead and eat the Halloween candy and desserts now instead of spreading them out across the next couple of weeks (or months).  By continually snacking on those super sugary treats, our teeth will be constantly exposed to these cavity causing acids. Have at the candy rather than saving up and gorging on all the leftovers.
Have a Question?
Check our FAQs or ask here.
Are you ready to pursue your amazing smile?
Our short quiz will point you in the right direction.
Take the Quiz
Great smile tips from Dr. Reynolds!