Is an Electric Toothbrush on Your Christmas List? If Not, It Should Be!
December 17, 2019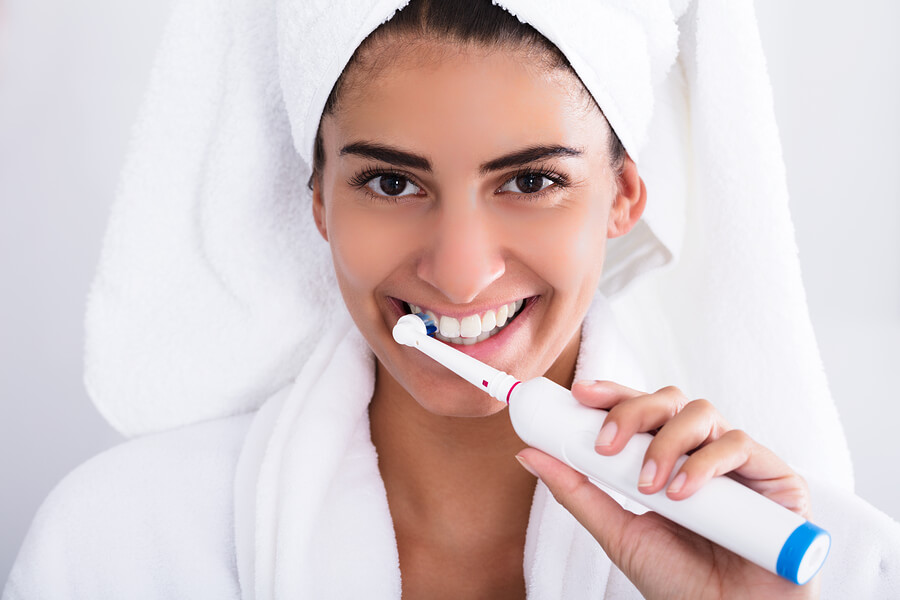 What's on your Christmas list this year for Santa? I can tell you something that should be on there – an electric toothbrush. If you've never used one, you're missing out! Here's why I recommend electric toothbrushes, and what you should look for when buying one.
Electric Toothbrushes are Better at Removing Plaque
Studies show that electric toothbrushes make a measurable difference when it comes to removing more plaque compared to manual toothbrushes. This evidence showed that after just one to three months of use, there was an 11% reduction in plaque, and after three months of use, there was a 21% reduction. And it doesn't stop at removing plaque from teeth – electric toothbrushes were also shown to reduce gingivitis, with a 6% reduction after one to three months of use and 11% after three months.
Electric Toothbrushes are Gentler on Gums and Enamel
Now this isn't true of all electric toothbrushes, but some of the more high-tech models that include pressure sensors help you regulate pressure so you don't overdo it and wear away enamel or put too much pressure on the gums, which can cause irritation.
Electric Toothbrushes Make Brushing Easier
Electric toothbrushes are simply easier to use! For many people, this is the main draw. It requires less work and therefore you're more likely to brush twice a day and for the full two minutes. Some models even include a 2-minute timer so you don't stop brushing too soon. Plus, they're ideal for people with arthritis, carpal tunnel, or other conditions that affect mobility in the fingers and hands.
What to Look for in an Electric Toothbrush
There's a wide variety of electric toothbrushes on the market in a wide range of prices, from $5 store brands to name brand varieties that cost a few hundred dollars. It can be hard to know where to start when you're looking for your first one. Here are some things to consider.
Brush head cleaning action. Oscillation-rotation brush heads rotate, vibration heads vibrate back and forth, and sonic toothbrushes vibrate, too, but at a much higher frequency than regular vibrating models. Some studies[3] have shown that oscillating-rotating brush heads are more effective at removing plaque and helping gingivitis, so consider buying a model with this type of action.
Power source. Some brushes run on batteries while others charge in a docking station plugged into the outlet. Neither one is superior to the other in terms of cleaning ability; just consider your lifestyle (e.g., frequent travelling) when deciding.
Extra features. As mentioned above, some models come with a 2-minute timer and pressure sensors built in. Some of the newest models even have Bluetooth connectivity, so your toothbrush can communicate with your phone to keep track of your brushing habits and effectiveness. If you think these will help you brush better or more often, or they simply look like fun, go for it.
Merry Brushing!
If Santa doesn't end up putting an electric toothbrush in your stocking, then go ahead and buy one for yourself. Once you start using one, you'll wonder how you ever lived without it!
---
[1] Source: https://www.prosthodontics.org/assets/1/7/ACP_Talking_points_for_Missing_Teeth_1-12-15.pdf
[2] Source: https://www.sciencedaily.com/releases/2018/10/181022085817.htm
[3] Souce: https://www.ncbi.nlm.nih.gov/pubmed/24282870
Have a Question?
Check our FAQs or ask here.
Are you ready to pursue your amazing smile?
Our short quiz will point you in the right direction.
Take the Quiz
Great smile tips from Dr. Reynolds!