Is it Time for Orthodontic Treatment? 4 Questions to Ask…
July 12, 2017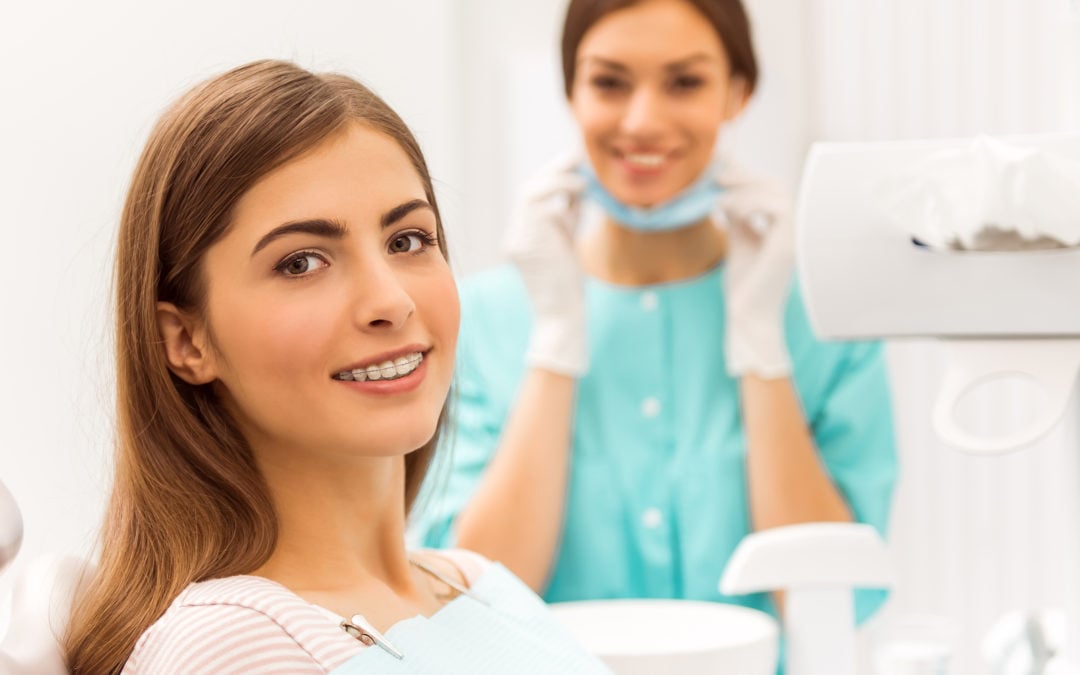 When is the right time to start orthodontic treatment? The best timing for treatment varies for every person. These four questions will help determine a good timeframe for you or your loved one.
Do You Have a "Bad Bite"?
Orthodontic treatment not only moves crooked teeth so they are beautiful and straight, it corrects major bite problems. Although "bad bites" can seem subtle, and may not present noticeable symptoms, a bite that doesn't fit well together can result in long-term consequences. A few symptoms of bite problems are:
Tooth Pain – When it comes to your bite, even a fraction of a millimeter can irritate a nerve and cause tooth pain.
TMJ Pain – If you have a hard time opening your mouth or have significant pain during jaw movement, you may have TMJ problems.
Muscular pain –Headaches with an unexplainable source may be caused by bite issues.
Tooth wear – Significant wear can occur if teeth do not fit together properly.
Gum wear – If your bite is off, the gums and supporting bone can prematurely wear.
Prevention by correcting your bite early is the best option. Even if these symptoms are not present now, your bite is something that can be off for a while and not cause a lot of problems—until it does. Dealing with bite issues proactively is much less painful, may take less effort, and can be less expensive than dealing with bite problems later.
What is Your Sleep Like?
Sleep apnea is catching the attention of more and more medical professionals. Sleep apnea is a condition in which a person will temporarily stop breathing while he or she is sleeping. Repetitive bouts of not breathing, called episodes, can cause serious health problems. Sleep apnea left untreated over time is now believed to be a significant factor in premature death as well as many other health issues.
There are several types of sleep apnea, the most common and most treatable being obstructive sleep apnea, or OSA. A very common symptom of OSA is snoring. If snoring is present with repeated bouts during which it appears the person is holding his or her breath, seek an evaluation for obstructive sleep apnea. An expander can be a very effective, and sometimes life-changing, treatment for obstructive sleep apnea.
How Many Teeth Do You Have?
The correct number of teeth for an adult is thirty-two, and it is not unusual for people to have missing or extra teeth. Both the presence and absence of the correct number of permanent teeth are important factors in orthodontic treatment.
Missing or extra teeth are often diagnosed for the first time in the orthodontist's office.
X-rays used by general dentists do not provide as wide of view as a panoramic x-ray or a 3-D cone-beam computed tomography scan (CBCT) used at the orthodontist.
Having extra teeth causes the other teeth to develop out of place and often leads to crowding, rotations, and impacted teeth. Because extra teeth can cause lots of unwanted trouble, early screening is key. Two-phase treatment is oftentimes necessary to undo the issues caused by extra teeth.
Missing teeth are more common than extra teeth. While it is very important to identify that teeth are missing, treatment is typically not initiated until all other permanent teeth have grown in. The management of missing teeth is a difficult and complicated topic, so early identification and management will help with developing an appropriate treatment plan to achieve the best results.
How Old Are You?
If you have young children, I recommended having them screened at age seven or eight so an orthodontist can look for some of these problems that require early intervention. Most of the time, your child will be told to wait until they are older to start treatment. But, some may have the above-mentioned problems calling for earlier help.
If you are an adult considering orthodontic treatment, it is never too late. More and more adults are seeking orthodontic treatment to help create the smiles they have always dreamed of. And, fortunately, modern orthodontics offer many cosmetic options.
Have a Question?
Check our FAQs or ask here.
Are you ready to pursue your amazing smile?
Our short quiz will point you in the right direction.
Take the Quiz
Great smile tips from Dr. Reynolds!