Is the right person straightening your teeth?
October 12, 2017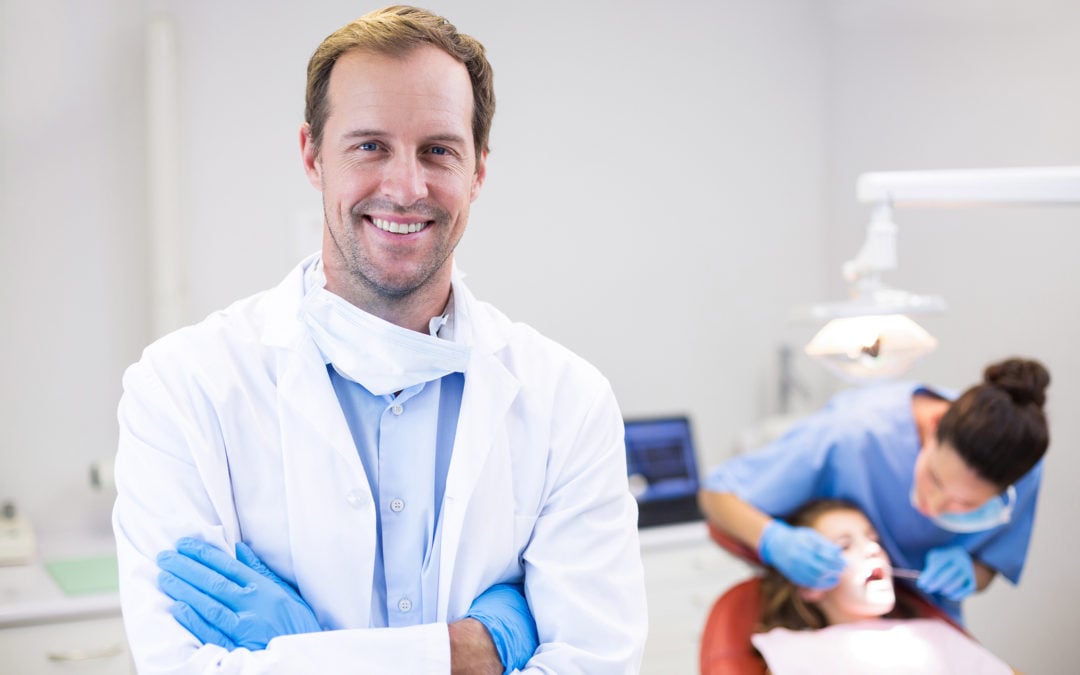 Congratulations, you've decided to invest in orthodontic treatment! But, before you begin treatment, it's important to make sure the right person is straightening you or your loved one's teeth.
There are many providers of orthodontic treatment, but the right providers make up a small percentage.  Many are confused about the type of professionals out there, and who to choose.
The big question is, "Who is the best provider for my orthodontic treatment?" Use these five tips to make sure the right person is straightening your teeth.
1. The treatment is done in-person, not via mail-order.
A new trend in health care are mail-order orthodontics. These companies are run by businesspeople, not doctors, and treatment is not supervised by a professional. As convenient as mail-order or DIY services sound, moving teeth is a complicated process that requires a trained professional. It's so important for orthodontic treatment to be supervised as dental appliances can get damaged, teeth don't always move as planned, and correction involves much more than making teeth look straight.

2. The provider attended a full-time, accredited residency.
The ideal doctor will have completed a full-time, accredited residency. Weekend courses are not sufficient training. A truly qualified provider has consistently and continually pursued education and training over the course of years. Specialized treatment after dental school is necessary to provide the highest possible level orthodontic care. Whether a dentist or orthodontist, it is important they attended a full-time residency.
3. If the provider is a dentist, ask some questions to gauge their expertise.
A family, general, cosmetic, or primary-care dentist has completed dental school but has not completed an orthodontic residency. These dentists are responsible for ongoing evaluation of your overall dental care, diagnosing and treating many dental health conditions, and diagnosing conditions for specialists to evaluate and treat.
4. Check their credentials and experience.
It takes years of training to be able to treat orthodontic cases well. It's important to find a provider who consistently and continually—over the course of years—pursues education and training. During your visit, ask to look at before-and-after photos. Most doctors who have treated many cases will keep books of before-and-after photos and can show you photos of cases like yours. The goal is to determine the training level of your future orthodontic provider.
5. Ask more about their treatment plan.
In addition to straightening crooked teeth, the treatment plan should be focused on correcting your bite. Many patients, and unfortunately many dental providers, do not have a concept of how important the bite is to overall dental health. If you have crooked teeth, you likely also have a bite problem, and you will benefit greatly from having any bite problems corrected. A bite that doesn't fit well together can result in long-term consequences like tooth pain, TMJ, muscular pain, tooth wear, and gum wear.

Do your research when it comes to orthodontic treatment! Don't be afraid to ask tough questions and get a second opinion.
Have a Question?
Check our FAQs or ask here.
Are you ready to pursue your amazing smile?
Our short quiz will point you in the right direction.
Take the Quiz
Great smile tips from Dr. Reynolds!