Know Your Appliances (Outside of the Kitchen)
January 5, 2018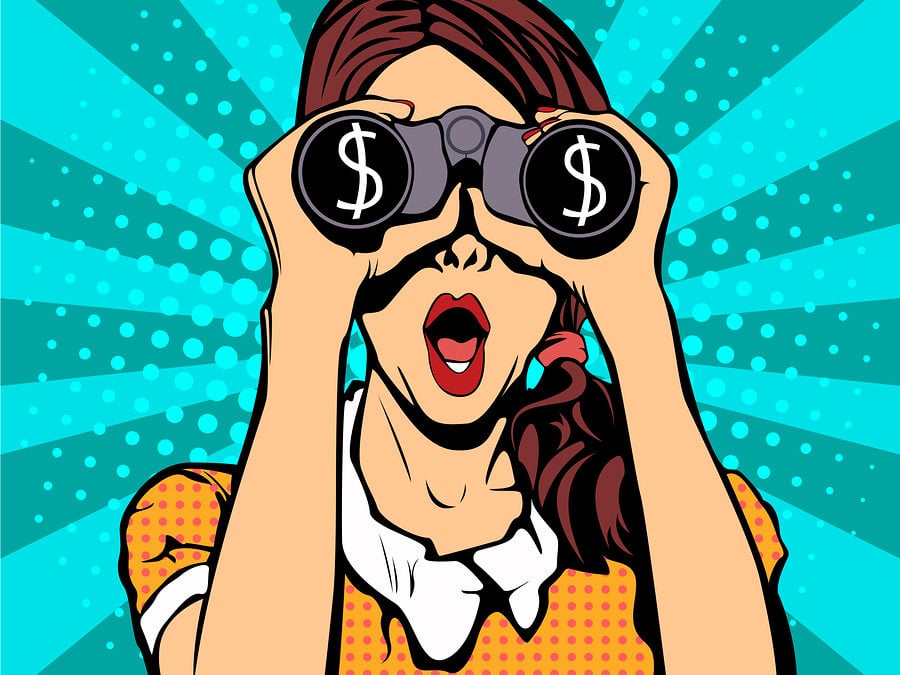 If you have been, or are preparing to go, to the orthodontist, it can be overwhelming to see and hear all of the treatment options available. Just google, "orthodontic appliances" and you will see countless metal and plastic pieces that can go in your mouth. To make your life a bit easier, here is your go-to glossary of a selection of the most common orthodontic appliances:
Upper expander: The most common facial growth issue is that the upper jaw is not wide enough. Typically, issues with upper-jaw width are treated with a rapid palatal expander, or RPE. This device works because the upper jaw is actually two halves—right and left—separated by a growth plate. The expander stretches the growth plate, which permanently widens the upper jaw, creating more room for the teeth and helping breathing-related issues that may be a factor in pediatric sleep apnea.
Lower expander: Some orthodontists recommend a lower expander to help with crowding of the lower teeth. This is effective at creating room but is a bit of a misnomer, as the lower jaw is made up of only one bone. An expander only tips teeth wider; it does not actually cause the lower jaw to grow wider. Also, lower expanders are quite a mouthful and interfere with speech and chewing. Think hockey puck. I rarely, if ever, recommend them.
Headgear: The bane of many a person born in the sixties and seventies. Headgear is an appliance designed to correct overbite (buck teeth) by pulling the upper teeth and jaw back. Even though headgear can be effective in correcting an overbite, it is rarely the right choice anymore, as developing the lower jaw is more important than restricting the growth of the upper jaw. Plus, headgear looks like an eighteenth-century torture device, and today's teen is not likely to wear it, no matter how effective it may be. There are much better options to correct overbite today other than the traditional headgear.
Face mask: The protraction face mask is designed to do the opposite of traditionalo headgear (it is often called "reverse headgear") and is aimed at correcting underbites by helping the upper jaw grow forward. Face masks should not be confused with regular headgear. Face-mask treatment is also very effective and can often help patients avoid future surgical procedures. The best time to use a face mask is before age ten; effectiveness of treatment falls off significantly after that because the upper jaw stops growing earlier than other parts of the face/jaws.
Functional appliance: The functional appliance is a newer appliance designed to replace traditional headgear. Its goal is to encourage growth of the lower jaw to correct overbites. Deficient lower-jaw growth is the underlying reason in almost all cases of medium or large overbite. Functional appliances come in an almost limitless number of shapes, sizes, and names.
Functional appliances are of two main types: removable and fixed. Removable appliances are removed for cleaning, eating, and the like (and are often removed when the patient doesn't feel like wearing them). Fixed appliances are secured in the mouth and not removed until treatment ends.
Personally, I prefer the fixed variety. Removable ones automatically lower the success rate of treatment because not everyone is consistent in wearing their appliances. I like to get the best outcomes as often as possible, and I find that appliances the patient cannot remove dramatically increase the quality of the results. Plus, once patient's get used to wearing fixed appliances, they become no big deal and patients easily continue with their normal routines without having to remember to keep up with wearing their removable appliance.
Invisalign: Invisalign is a series of clear, retainer-like trays called aligners. Aligners are typically worn one to two weeks at a time before the patient switches to a new aligner that is slightly different. After a series of these aligners, the teeth gradually become straight. Many treatments are completed in under a year, but more difficult cases can take two years or more, and that requires discipline to continue wearing the aligners. Of all the clear options to move teeth, Invisalign is the most aesthetic.
Clear braces: Clear braces are like traditional braces but–wait for it–are clear. They are virtually unnoticeable in photos. Although Invisalign is the most aesthetic option, it has its limitations, and clear braces can treat more difficult problems. Most clear braces require clear elastic bands to hold the wire and brace together, and this band can discolor from strong-colored food and drink (spaghetti, coffee, wine) and collect bacteria. Another negative about clear braces is they are prone to the same problems that conventional braces have, such as poking wires and breakage. The Damon Clear braces, are the most esthetic as they don't require the clear bands which can discolor. They are very esthetic and are my clear brace of choice.
Lingual braces: Lingual braces go on the inside of your teeth. While lingual braces do work, they are technically challenging for even the most gifted orthodontist, so it may be difficult to find a practitioner who offers them. Lingual braces are also much more expensive than traditional braces or Invisalign. While braces on the inside of your teeth might have the advantage of great aesthetics and can be used for more difficult cases, most patients agree that the disadvantages of slurred speech and sores on the tongue far outweigh their good looks.
Have a Question?
Check our FAQs or ask here.
Are you ready to pursue your amazing smile?
Our short quiz will point you in the right direction.
Take the Quiz
Great smile tips from Dr. Reynolds!