Not All Orthodontists Are Created Equal: What to Look for When Selecting an Orthodontist
June 13, 2018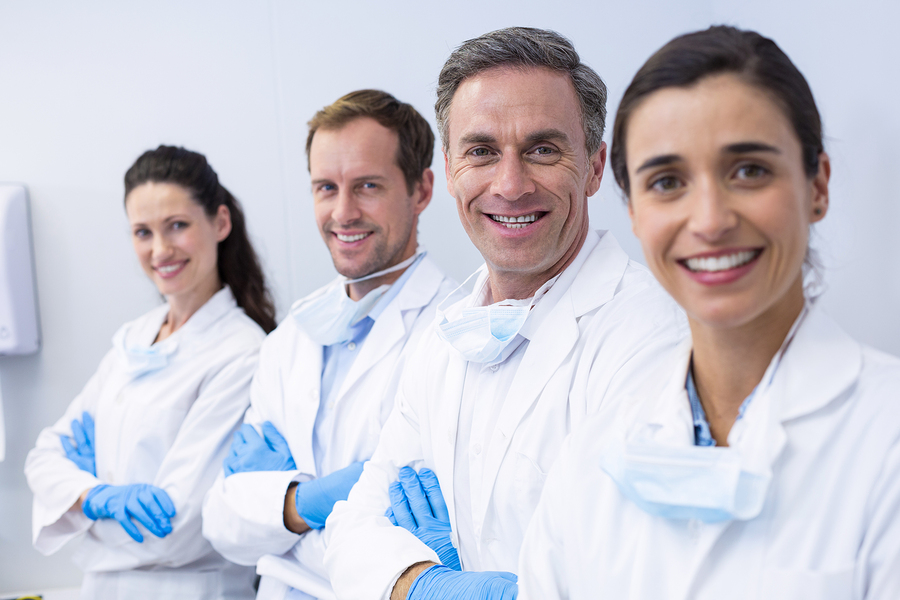 In an ideal world, every orthodontist would be trained to the top of their profession and have the skills to provide the exact top-quality, compassionate care you need. In the real world, however, that's not the case. Providers of orthodontic care can vary greatly in expertise and quality of care they provide. As the patient who is ultimately in charge of your own health, it's up to you to know how to discern the difference between great and less-than-stellar ones in selecting an orthodontist for your family. Here's what to look for when choosing a great orthodontist.
Look for Education and Training in Orthodontics
This may be an obvious point, but it's an important one. In most cases, if you're seeking orthodontic care, it's best to get that from an orthodontist.
Let's take a step back and look at what an orthodontist is, and how an orthodontist is different from a dentist. A dentist has completed dental school and provides routine and ongoing dental care to patients such as fillings, crowns, extractions, and more. An orthodontist is a dentist who has completed an additional two-year or three-year residency program in orthodontics, studying teeth alignment, the jaw, the bite, the anatomy of the face and head, and treatment options to address a variety of related problems.
While an orthodontist has the specialized training in this area, some dentists offer limited orthodontic care in their practices. They may have had a weekend course in orthodontics, and therefore feel comfortable presenting themselves as an expert in orthodontics to their patients.
But clearly a weekend course is no match for a multi-year residency. While some patients may have their orthodontic needs adequately met by a dentist, most others will need the advanced knowledge and expertise of a trained orthodontist.
Look at Expertise, Experience, and Results
Now that you understand the difference in training between dentists and orthodontists, it's time to understand the difference between individual orthodontists.
While they all receive essentially the same education in their orthodontics residency, individual orthodontists may choose to specialize as they develop their practice. They may focus on serving a particular population, such as pre-teens or older adults, or a type of treatment, like Invisalign, or a related medical condition, like TMD or sleep apnea. As an orthodontist continues to specialize, he or she becomes better in their niche, and achieves better results.
As a patient, you should choose an orthodontist whose expertise and experience matches your needs. Ask about results. Many orthodontists have albums full of before-and-after photos they'd love for you to look at.
Look for Intangibles
Finally, there are other things that set some orthodontists apart from others. These are things that have less to do with the actual treatment and outcome and more to do with the experience you have from start to finish.
Convenience: Whether the office is close to you and maintains hours that work with your family's schedules.
Affordability: This does not mean lower prices for orthodontic care, it just means affordable for your family. Consider whether an orthodontist takes your insurance, if you have it, or whether they allow payments that suit you.
"Bedside Manner": How the doctor, the orthodontic team, and the front office staff treat you and your family. Most orthodontists I know are in this business because they care about their patients and want to make a difference in their lives. If you don't believe your orthodontist feels this way about you or your family, then find another orthodontist you connect with.
Finding the right one for you
The orthodontist for your family is one with the right training, experience, and intangibles that match your family's needs. Hopefully this blog will help you when it comes time to choosing the right one for you. To learn more about what a top-notch orthodontist is looking out for, check out my article, Why A Great Orthodontist Looks At The Bite, First.
Have a Question?
Check our FAQs or ask here.
Are you ready to pursue your amazing smile?
Our short quiz will point you in the right direction.
Take the Quiz
Great smile tips from Dr. Reynolds!