Oral Care For Kids: 5 Signs Your Child Isn't Brushing Right
May 3, 2018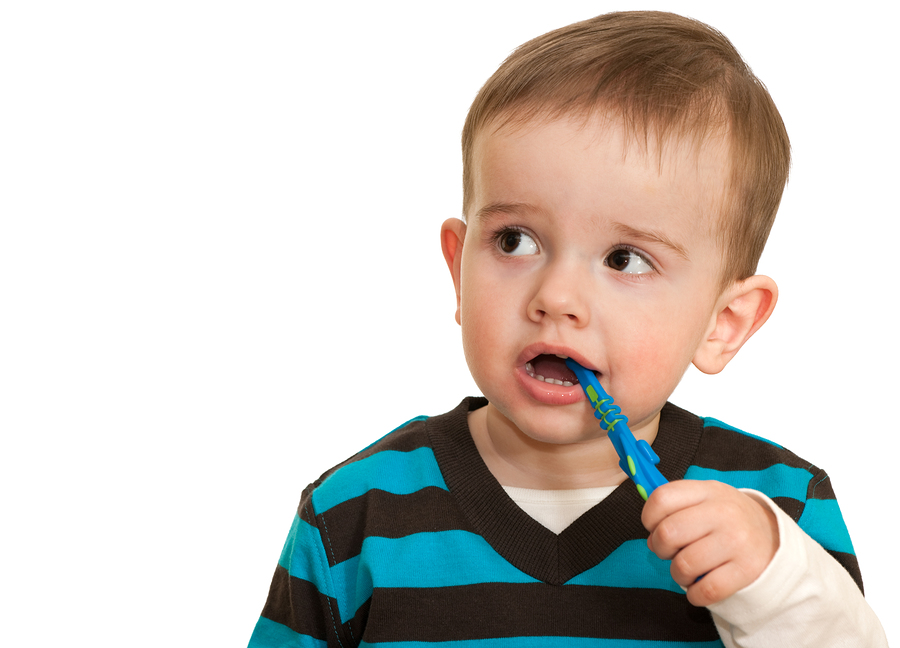 Oral care for kids can be a tricky thing. How do you know if your child is brushing his teeth correctly? You want him to learn to be self-sufficient and brush on his own, but at the same time you want to make sure he's doing it right. Fortunately, there are a few signs you can look for that indicate your child isn't brushing his teeth properly.
#1 Brushing is over too quickly
No sooner do you send your little one off to the bathroom to brush her teeth then she comes right back out, declaring "All done!" This is a sure sign she's not brushing right.
Brushing teeth – even baby teeth, and even when there's not a full set – should take at least two minutes. It takes a while to get all the tooth surfaces and gums. If her time with her toothbrush is super short, you know it's wrong.
#2 A coated tongue
Ask him to stick his tongue out at you. What color is it? A clean tongue is pink and fresh looking. A tongue that hasn't been cleaned, however, may look white or yellow. When the tongue isn't cleaned, it can develop a coating of dead cells and bacteria. Yuck. Fortunately, it's easy for your child to get rid of – all he has to do is brush!
#3 Bad breath
That bacteria covering the tongue? That can lead to stinky breath. So can plaque build-up and food particles caught between teeth. If your little one's breath is on the foul side, you know she's not brushing correctly. Fresh breath comes from a clean mouth.
#4 Bleeding gums
Gums tend to bleed when they're not in great shape. Whether your child is flossing his teeth on his own, or you're still doing it for him, lookout for the telltale sign of blood after flossing. It's a sign that gums need some TLC.
Flossing regularly will help get gums into shape, and so will correct brushing technique. Make sure your child knows how to brush along the gumline to get rid of bacteria and build-up. As gums get healthier, they'll stop bleeding.
#5 Cavities
Another sign your child isn't bushing right is when the dentist discovers decay. A cavity may call for better brushing technique or more frequent brushing. Discuss with your dentist what to focus on to keep her teeth healthy – and avoid more cavities in the future.
Have a Question?
Check our FAQs or ask here.
Are you ready to pursue your amazing smile?
Our short quiz will point you in the right direction.
Take the Quiz
Great smile tips from Dr. Reynolds!