Removing Baby Teeth vs. Permanent Teeth
October 18, 2018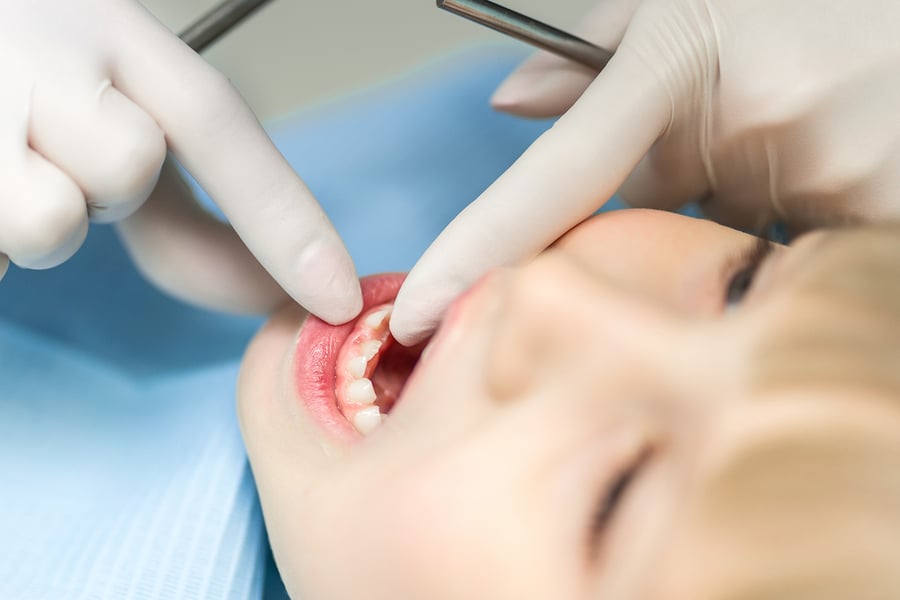 Nobody likes having a tooth removed, but sometimes it's necessary. This might happen when there's not enough room in the mouth or when permanent teeth are growing in at an angle.
However, it matters whether it's a baby tooth or a permanent tooth removed. There are differences between the two I think it's important to know, before any teeth are removed.
There are differences between removing baby teeth versus removing permanent teeth that I think it's important to understand before any teeth are removed.
Removing Baby Teeth
Baby teeth are aptly named, as they make their first appearance somewhere around 6 months old. The full set typically come in by the age of 3, and they begin to fall out one by one at 6 or 7 years old.
As permanent teeth grow in above (in the upper jaw) or below (in the lower jaw) the baby teeth, they put pressure on the roots of the baby teeth. The roots dissolve and the baby tooth falls out, allowing the permanent tooth to come in.
When the roots don't dissolve properly, this can prevent the baby tooth from falling out the way it should, which can lead to the permanent tooth coming in at a strange angle or becoming impacted.
Angled teeth will need braces to straighten while impacted teeth may require surgery to allow them to grow in. Rather than get to this point, dentists and orthodontists may recommend removing the baby tooth that's in the way in order to allow the permanent tooth to grow in correctly. While it's not "fun," it can save cost, pain, and trouble later on.
Removing Permanent Teeth
This is a different story. While baby teeth are meant to come out in due time, permanent teeth are supposed to be, as the name implies, permanent. Removing a permanent tooth is a big deal, as they do not grow back and it forever changes your mouth. Despite this, tooth extractions used to be exceedingly common in orthodontic treatment, with up to 75% of cases involving the removal of at least one permanent tooth.
These days, most orthodontists consider this a last resort rather than a first option. For example, in my practice, I'd say that less than 1% of patients need to have a permanent tooth removed. There are many treatment options and appliances these days that can fix the issue without resorting to tooth extraction.
If you're told you need a permanent tooth removed, I recommend you get a second opinion. The other orthodontist may suggest a different course of treatment, or if they also agree that it's necessary to remove a tooth, you can move forward with the extraction with more confidence.
The Importance of Early Intervention
To reduce the chances of permanent tooth removal, the best thing to do is to get treatment early. By going early – The American Association of Orthodontists recommends that children see an orthodontist by 7 – the orthodontist can make a plan that fixes any issues before they become big problems that require more expensive intervention. Hopefully, with early enough treatment, there will never be a need to remove any permanent teeth.
Have a Question?
Check our FAQs or ask here.
Are you ready to pursue your amazing smile?
Our short quiz will point you in the right direction.
Take the Quiz
Great smile tips from Dr. Reynolds!