The Do's and Don'ts of Braces
August 16, 2018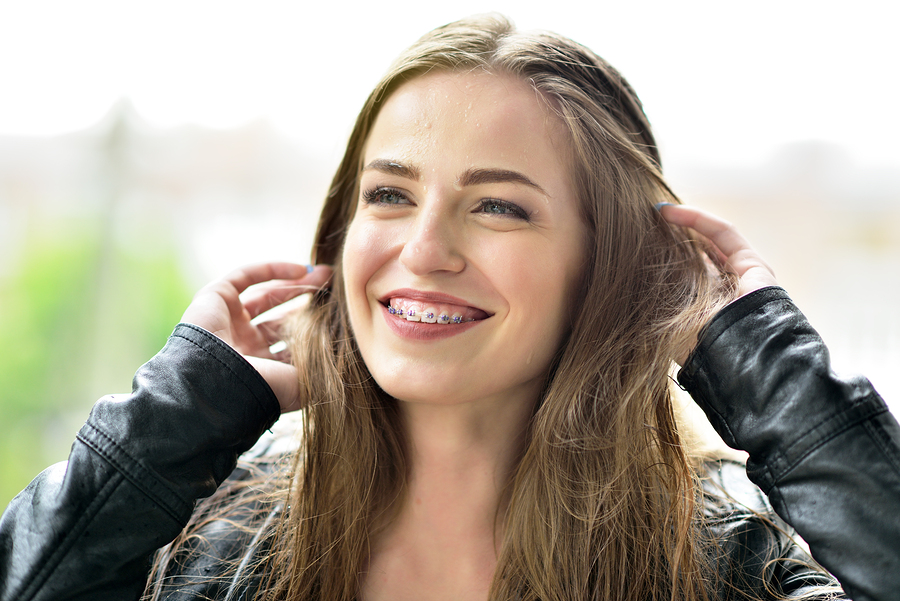 Despite all the advancements in orthodontic treatment, traditional metal braces still have their place. They are great at straightening teeth and correcting bites and can be effective in cases where other treatment solutions, like Invisalign, aren't advised.
As you know, metal braces are comprised of brackets attached to individual teeth and a wire linking them together. They are on the teeth continuously from the start of treatment to the end. For that reason, they need some special TLC.
To keep your braces in the best shape, and keep your treatment time on track, follow these DOs and DON'Ts for as long as you're wearing braces.
The Dos and Don'ts Of Braces
Do continue to brush your teeth regularly. Brush at least three times a day; it's even better if you can brush after every meal and snack, so that food doesn't get caught in your braces. It's important to keep both the surface of your teeth and your braces clean.
Don't forget to floss. While flossing is more involved with braces, it's still incredibly important in keeping your teeth and gums healthy, and it shouldn't be ignored. Use a floss threader (a small loop made of plastic) to guide the floss behind the wire so you can floss fully.
Do follow your orthodontist's instructions, including wearing elastic bands (if you have them) for the hours prescribed.
Don't skip orthodontic appointments. It's important to see your orthodontist regularly during care. If you skip appointments, you could be adding time onto your treatment, and no one wants that.
Do tell your orthodontist if you're involved in sports like football, rugby, and hockey, so you can get a protective mouthguard fitted to protect your braces and your teeth.
Don't worry if you feel mild discomfort after an orthodontist visit. Tightening braces can lead to mild, temporary pain that will go away on its own or can be treated with an over-the-counter painkiller. If a wire is poking into your cheek and causing discomfort, use wax on the end to make it more comfortable.
Do call your orthodontist's office immediately if a bracket comes loose. This is something that should be fixed sooner rather than later.
Don't skip regular dentist visits while you're undergoing orthodontic treatment. Keeping your teeth clean is important, so schedule visits every six months while your braces are on.
Do avoid foods that can harm your braces or can be very difficult to clean, including:
Sticky and chewy foods like caramels, candies, and gum
Crunchy foods like nuts, popcorn, and hard pretzels
Foods you bite into like corn on the cob, apples, carrots, and ice cubes
Drinks like soft drinks, energy drinks, and juices, which are full of sugar
Don't chew on pens, pencils, fingernails, and other objects.
Do smile!
Following the Dos and Don'ts
I don't expect my patients to be perfect 100% of the time, but I expect them to try and do their best, and you should, too. If you do, you'll keep your treatment on track and end up with the results you're after.
Have a Question?
Check our FAQs or ask here.
Are you ready to pursue your amazing smile?
Our short quiz will point you in the right direction.
Take the Quiz
Great smile tips from Dr. Reynolds!