The Pros and Cons of Invisalign, Clear Braces, and Cosmetic Orthodontic Treatment
July 26, 2017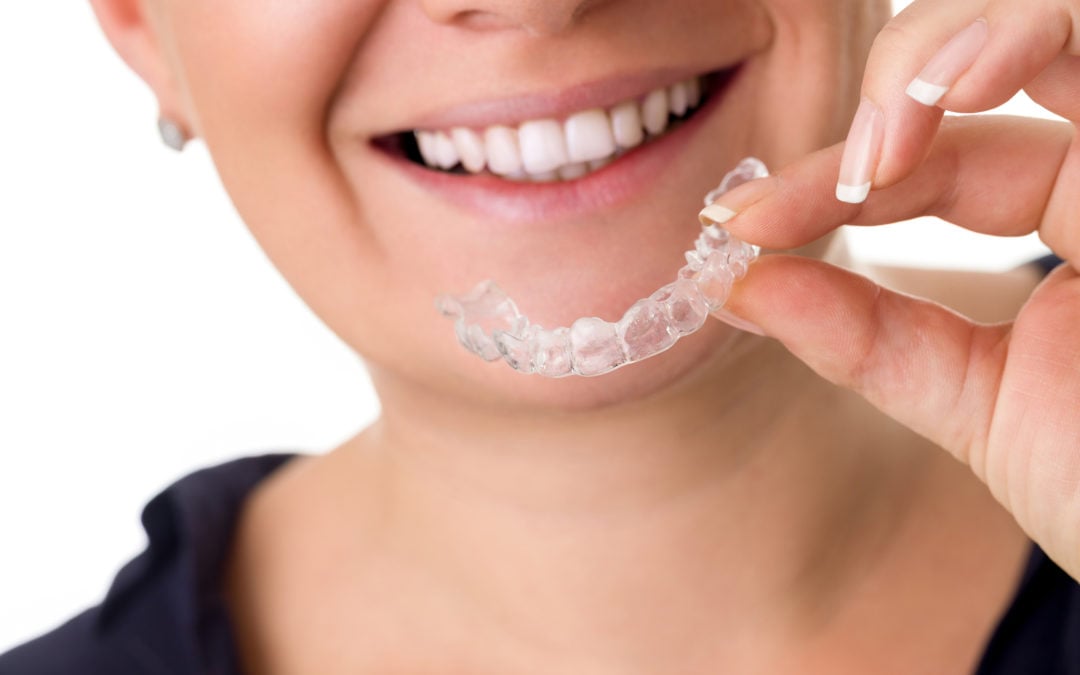 A beautiful smile is both desirable and accessible. Adults, now more than ever, are seeking orthodontic treatment to help create the smiles they have always dreamed of.
With so many adults now seeking orthodontic treatment, the question often is, "Do I have to be a 'metal mouth'?" The answer is no… there are non-traditional, cosmetic, or clear options, including Invisalign, clear braces, lingual braces, instant orthodontics, and accelerated orthodontics.
These non-traditional approaches have their own pros and cons, so I have provided a brief summary of the different choices for you.
Invisalign
Invisalign Pros:
It is the most aesthetic option for moving teeth
Aligners can be removed for eating
It makes teeth cleaning easy
Invisalign Cons:
It cannot treat difficult cases
Discipline is required to wear the trays all day and night for many months
It is often offered by dentists with very limited training, which may lead to less-than-ideal results
Clear Braces
Clear Braces Pros:
The system can treat more difficult problems
Braces are much clearer than they used to be
Braces are virtually unnoticeable in photos
Clear Braces Cons:
Braces are slightly less aesthetic than Invisalign
Braces are prone to the same problems that conventional braces have, such as poking wires and breakage
Lingual Braces
Lingual Braces Pros:
They are more aesthetic than clear braces
They can be an alternative to Invisalign for more difficult cases
Lingual Braces Cons:
They make speaking more difficult
They are not comfortable
They are more expensive than other options
Treatment can take longer, with more visits
Instant Orthodontics
Instant Orthodontics Pros:
This method can quickly restore worn, broken, or discolored teeth
Work can be done in weeks instead of months or years
Instant Orthodontics Cons:
It is typically by far the most expensive of all options
It requires grinding down teeth and replacing them with porcelain
It requires several replacements throughout your lifetime
It doesn't typically correct the bite the way traditional orthodontics does
Accelerated Orthodontics
Accelerated Orthodontics Pros:
Achieve high-quality treatment in a fraction of the time
Accelerated Orthodontics Cons:
Brand names and marketing can be misleading; you may not be getting what you are promised
Contemporary orthodontic treatment offers more options than ever before to avoid metal braces, but keep in mind that every individual is unique and requires a customized treatment plan from a well-trained orthodontist for the best results.
Have a Question?
Check our FAQs or ask here.
Are you ready to pursue your amazing smile?
Our short quiz will point you in the right direction.
Take the Quiz
Great smile tips from Dr. Reynolds!