Three Things to Consider Before You Choose an Orthodontist
January 12, 2018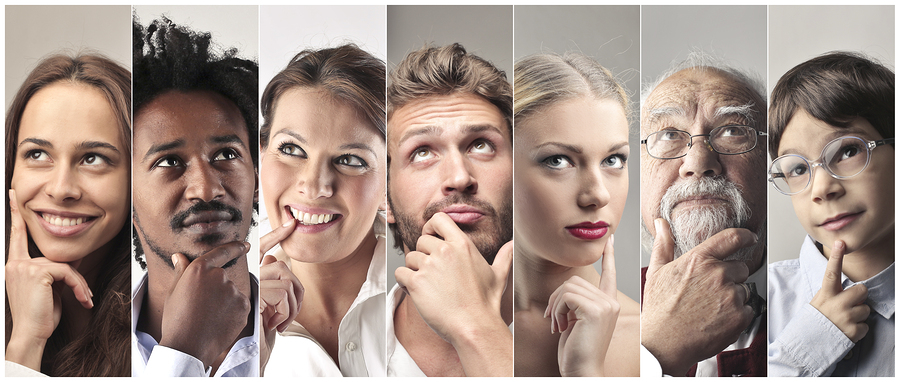 In this day and age, consumers are provided with more choices than ever. From which travel website to use to which toothpaste is best, the options seem limitless. On the surface, this seems like a good thing, and in many ways it is, but the sheer volume of choices makes it that much harder to choose an orthodontist.
Give that, no one could blame customers for shopping around, for being diligent in researching the best choice for them and their families. In fact, it should be expected—the best practice of any consumer.
The same is true not just for consumer goods, but also expert services like orthodontics. The tricky part here is that landing on the best choice for you and your family might not be as straightforward as booking a hotel room that's the perfect balance of quality and affordability. Put simply, most customers lack the detailed information necessary to make the right decision on specialty services like the ideal orthodontist.
As an orthodontist who has provided care for many years, I have identified three factors to consider before choosing the orthodontist who is right for you.
Make sure your provider is a specialist in orthodontics. Though they are skilled and excellent at their trade, a general (or cosmetic) dentist is similar to a family doctor who provides excellent care for your well-being and aids in disease prevention and treatment. Dentists are great for checkups, preventive care, fillings, and cosmetic procedures, but only about six percent of dentists are orthodontists.
So, what's the difference? Orthodontists are dentists who completed dental school and then attended a two- or three-year residency focused solely on orthodontics. They are specialists who focus their practice on improving tooth alignment, correcting bite problems, managing TMJ (temporomandibular joint) issues, and designing smiles by gently straightening teeth.
Orthodontists also limit their practices to orthodontics. They do not offer other dental services in their offices (such as fillings, cleanings, deep cleanings, root canals, tooth extractions, and so on). If you notice braces (also called brackets) or Invisalign are offered alongside cleanings and fillings, that doctor is not an orthodontist.
Make sure their office is efficient, pleasant, and trustworthy. Your orthodontist should value your time and be prompt in both welcoming you to the visit and getting you out within your scheduled time. The office itself should be run efficiently by an office manager, other office staff, and the provider(s). It is also worth considering how easy or difficult it is to get someone from their office on the phone when you call and how long it takes to hear back after leaving a message.
Here's something you might not have considered: orthodontic treatment does not have to be a scary or unpleasant experience. In fact, it can be fun! Advances in orthodontics make transforming your smile more comfortable than ever. Look for personal touches, fun contests, and rewards programs. These are good indicators that the provider truly cares about making the patient experience special. Each visit should be something to smile about!
There are a few ways to ensure that an orthodontist is trustworthy. First, do they support the community? The office should be committed to supporting local communities in a meaningful way, set an example for giving back to the children they treat, and provide treatment for underprivileged children in the area. Investing in the community shows an extra level of care for and commitment to others. It also shows you that their motivations are well-intentioned and that they are in practice for the right reasons.
Second, are they sharing all the facts? Some offices have hidden fees that pop up during treatment. Broken braces, extra visits, treatment that extends past the estimated treatment time, canceled appointments, Invisalign refinements, retainers, and more. All of these issues can trigger hidden fees at many offices, raising the costs to much more than you bargained for. Be sure to read the fine print and don't be fooled by low treatment fees when the actual total out-the-door cost is much higher. If the office does not openly share this information, they are not trustworthy.
Make sure the orthodontist has a good reputation. Do your research! Check social media sites like Google Plus and Facebook to see what others are saying about the office you're considering.
On Yelp, make sure to look at the filtered reviews. Yelp has historically prioritized certain reviews for pay, so use caution when evaluating the validity of Yelp reviews. Facebook and Google Plus tend to be more reliable: they allow all reviews to be posted visibly, and they are not influenced by payment.
Be sure to ask your friends and neighbors what they have heard about local orthodontists. It is also a good idea to ask colleagues and the Human Resources department at work, as they may provide personal recommendations for orthodontists who are covered by your insurance plan. It is worth your while to do the research and ask the right questions.
Choosing the right office and right treatment for you or your loved ones is a difficult decision, and the ever-growing number of options does not make choosing any easier. When in doubt, get a second opinion. If you get a few opinions that are consistent, chances are that the treatment and the provider are in your best interest. If you're looking for a more directed experience to help you make the best choice for you and your family, take my Smile Shopping quiz to narrow down what provider is right for you.
Have a Question?
Check our FAQs or ask here.
Are you ready to pursue your amazing smile?
Our short quiz will point you in the right direction.
Take the Quiz
Great smile tips from Dr. Reynolds!