Tips for An Athlete with Braces
August 29, 2019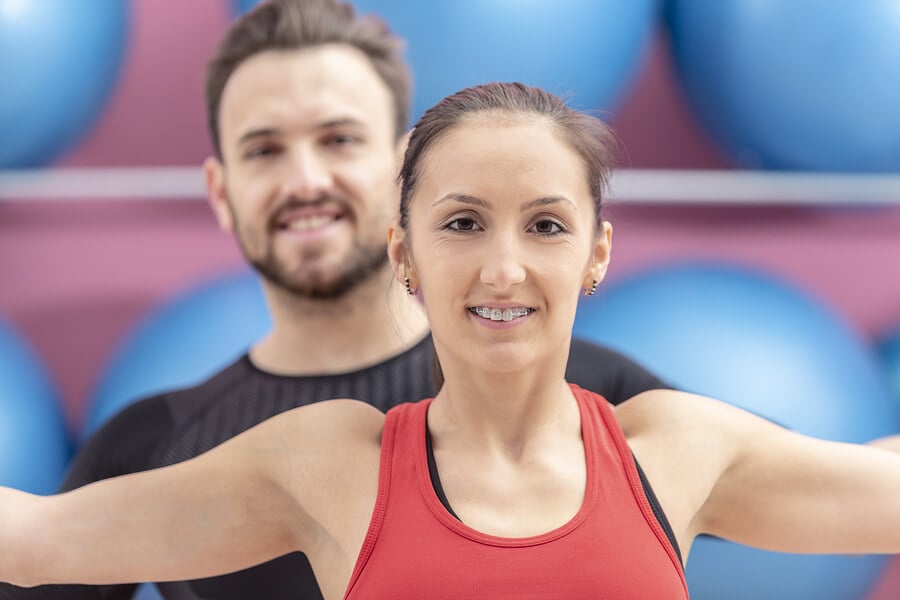 Getting braces is a big deal and a big investment.  It changes what we can eat and how we take care of our teeth for a significant amount of time.  However, it doesn't change everything! In fact, you'll find you do everything you did before – just with an added level of care. Many of our patients are youth who are active and engaged in numerous extracurricular activities, including sports.
I understand how important these activities are; I grew up a sports-obsessed kid who desperately dreamed he was the Irish equivalent of local basketball hero Isiah Thomas. My daily wardrobe consisted of anything I had with Detroit Pistons on it. Sadly, my crossover dribble was not NBA caliber, and my basketball career ended with my high-school career. I went to college planning to become an athletic trainer and majored in exercise physiology. I wanted to be as close to sports as possible in my work. A friend talked me into trying out for the University of Michigan men's volleyball team, and we were both shocked when I made the final spot on the roster without having had any organized volleyball experience. As it turns out, some basketball skills do cross over into volleyball! Over the next several seasons, I went on to become team captain and to garner all–Big Ten and all-region honors. Following college, my volleyball obsession headed me to the sand and the pro beach two-on-two sand volleyball circuit.
I personally know the importance of our passions, and I promise you there's no reason to discontinue those activities while undergoing your orthodontic treatment!
Depending on the activity, different mouthguard options and levels of awareness may be required to protect your mouth and the appliances being used for your treatment.  Make sure you speak with us or your orthodontist about the sports you are engaged in so we can provide the kind of protection you need. Not consulting your orthodontist can result in the following:
Cuts to your tongue, lips and cheeks
Chipped or broken teeth – which can be a concern with or without braces!
Broken appliance pieces
Significant damage to teeth or the jaw
Concussions: mouthguards provide a shock absorber for blows to the face which prevents concussions.
While these injuries are uncommon, they are possible and completely preventable.  Work with your orthodontist to see about different mouthguard options that are available for you and the kind of sport you are engaged in.  Also, it's important to understand that there is a difference between regular mouthguards and customized orthodontic mouthguards that are created to protect braces and other orthodontic appliances.  Together you can create a solution that is both comfortable and protects the investment being made for your future smile. Contact us today with any questions you may have!
Have a Question?
Check our FAQs or ask here.
Are you ready to pursue your amazing smile?
Our short quiz will point you in the right direction.
Take the Quiz
Great smile tips from Dr. Reynolds!