Toothaches: When To Take One Seriously
April 5, 2018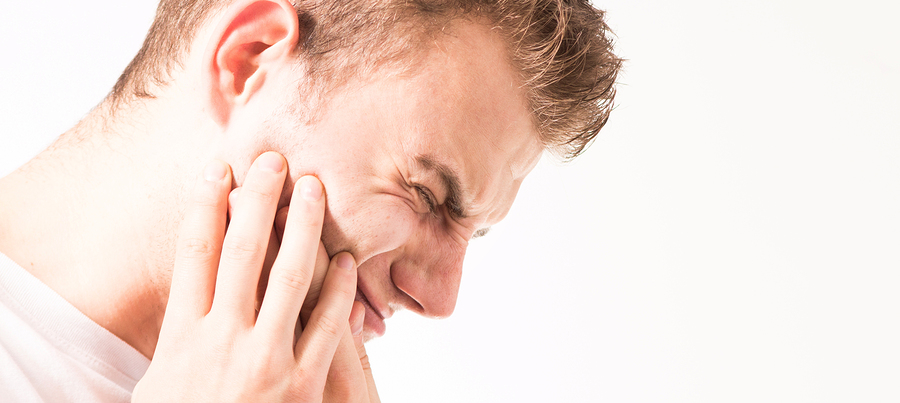 Tooth pain can be caused by a variety of things including physical trauma, tooth decay, or even a sinus infection. Some occasional tooth sensitivity may be normal for you and nothing to worry about, but certain types of tooth pain warrant a visit to the dentist or orthodontist. Here's what you should know about toothaches.
Physical Damage to the Tooth
A fall, object to the face, or even hard candy or other piece of food can lead to physical damage such as a cracked or loose tooth. This is considered an emergency and you should try to see your dentist or orthodontist as soon as possible if it's during business hours. Otherwise, seek help at an urgent care facility or E.R. and plan to follow up with your practitioner soon after.
If a tooth has come out of the socket completely, or a large chunk of a tooth has broken off, keep it clean and moist by holding it in your mouth or placing it in a cup of milk until you're seen.
Severe Pain
Pain so severe that you can't concentrate on what you're doing should be addressed by a professional. Don't just keep popping painkillers and hoping it will go away. Pay special attention if this pain:
Gets worse with hot or cold
Gets worse when chewing or putting pressure on the tooth
Is accompanied by fever
Is accompanied by pus and fluids in the area
Call your orthodontist's or dentist's office and let them know that you're in severe pain. Hopefully, they will be able to see you right away and help fix the source of the pain.
Long-Lasting Pain
Pain that's not severe but that doesn't go away is something to have checked. Two days or more of constant pain is not normal and indicates an underlying problem, such as tooth decay or gum recession. In many cases, the earlier you address the problem, the easier it will be to fix, so don't delay in setting up an appointment to see your healthcare professional.
Long-term pain can also be caused by clenching or grinding, which are symptoms of a problem with the temporomandibular joint (TMJ). An orthodontist can help you with the underlying problem, typically a "bad bite," to address the clenching and grinding.
After Having Work Done on Teeth
If you've just had some major dental work done and you're in bad pain afterwards, you may need to go back for another visit. A little soreness after a cavity filling, crown, or root canal is normal, but excessive pain is not. The work might need to be tweaked or redone completely. If it hurts, it's best to have it looked at.
One time you can safely skip a visit for toothaches? If you've just been to the orthodontist and had your braces tightened. This is likely to cause pain, but the pain shouldn't be severe and will not last more than a day or two.
Before Long-Distance Travel
Any tooth pain, even if it's mild or short-lived, should be looked at if you have travel plans in the future, especially if your travel destination is remote or doesn't have good access to reliable dental care. A small pain now can turn into a big pain later, disrupting your travel plans, costing a lot of money, and causing a lot of pain. A little prevention now can be worth so much later.
Prevent Toothaches in the First Place
The best thing you can do is avoid the pain of toothache in the first place, which you can do by brushing and flossing daily, having regular professional cleanings, and going in for a yearly check-up with your dentist. If you wear braces or any other appliances, or have in the past, a regular visit with your orthodontist to check up on your bite is smart, too.
When it comes to your oral health, it's better to be safe than sorry. Err on the side of caution and call your dentist or orthodontist when you're experiencing a toothache.
Have a Question?
Check our FAQs or ask here.
Are you ready to pursue your amazing smile?
Our short quiz will point you in the right direction.
Take the Quiz
Great smile tips from Dr. Reynolds!