Top 5 Questions to Ask When Trying To Select an Orthodontist
June 14, 2018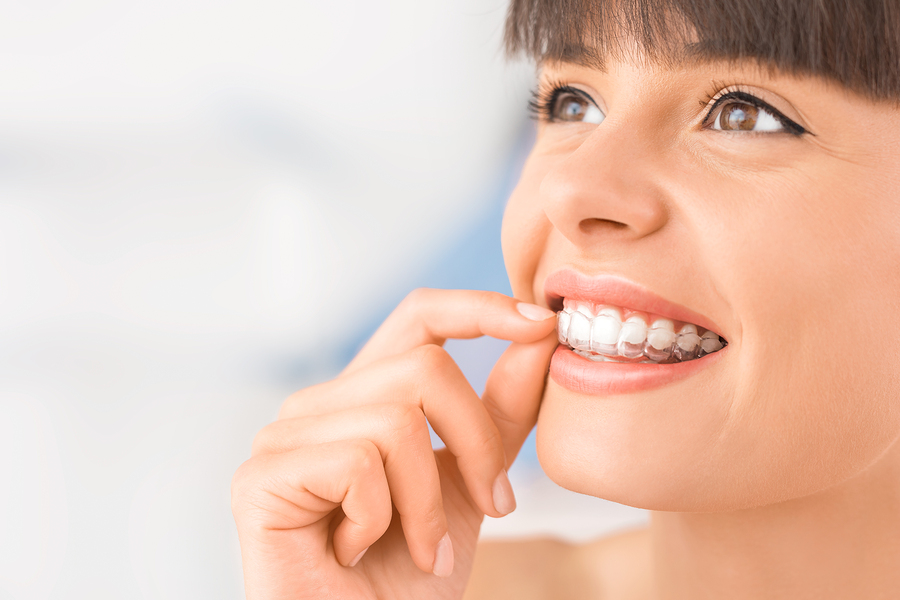 It can be overwhelming to select an orthodontist for your family. There seem to be so many; where should you start? I've got the top 5 questions you want to ask when choosing your new orthodontist.
Question 1: Is he or she actually an orthodontist?
All orthodontists are dentists, but not all dentists are orthodontists. If you or your child needs treatment to address misaligned teeth, a bad bite, or underlying jaw issues, your best bet is to work with an orthodontist, as they have extensively trained and practiced in those areas.
You can easily determine if someone is an orthodontist (rather than a dentist who offers orthodontic treatment) by asking if they provide other services besides orthodontics. If they do teeth cleanings, fillings, crowns, dentures, or any other dental procedures, they are not a specialist and, therefore, not an orthodontist.
Question 2: Does this orthodontist have a good reputation?
Time to get Googling. Search the name of the orthodontist you're considering and see what comes up. You can find reviews and testimonials from patients on the ortho's Facebook page, Google page, Yelp (make sure to look at all reviews posted including the 'hidden' reviews), and Healthgrades. After et a thorough internet search, ask around for personal recommendations. Friends and family can be great resources and provide you valuable insight from personal experiences.
Question 3: Does this orthodontist have the expertise I need?
An orthodontist may have excellent reviews, awards, and the support of peers, but not be the right orthodontist for you.
You want one who has the expertise, experience, and technology to address the issues that you and your family need taking care of. If, say, you need help with sleep apnea brought on by TMD, you should look for an orthodontist who has experience treating TMD and the jaw joint, rather than an orthodontist whose practice is mainly straightening teeth with clear aligners.
You can usually find out what an orthodontist specializes in by reading their bio on their website and looking at the services offered. Again, reviews from patients can help, too. If you're still uncertain, simply ask the orthodontist themselves.
Question 4: Can I pay for treatment at this orthodontist's office?
There are two parts to this: "Can I afford this treatment?" and "Can I pay in a way that works for me?"
First, get a quote. Ask if the fee is all-inclusive. If it isn't, ask what other common costs come up during treatment, and what they will set you back. Additional things that often come up include broken braces and appliances, prolonged treatment, retainers, refinements for Invisalign, canceled appointment fees, and more. Beware of the lowest price around. Some offices quote low prices cost to get you in the door, but the final price is much higher after all the add-on fees are applied during treatment.
As for how to pay, look at all your options. Dental insurance, FSAs, and HSAs are the first place to start. Many offices offer no-interest payment plans or long-term, low-interest payment plans to make it easier on patients and their families. Many offices offer 0% financing. Third-party financing services like Care Credit and Springstone also offer 0% financing, but be careful of the terms; if you miss one payment, you may be penalized steeply.
Remember that, as with most things, "you get what you pay for." Offices with very low prices may have outdated technology, second-rate braces and appliances, and hidden fees. If you see a price that's "too good to be true," it probably is.
Question 5: Can I commit to this orthodontist's office long-term?
This may seem like a strange question, but what I mean by it is, how will it fit into your life? Depending on the orthodontic treatment you or your child needs, there may be several office visits in your future, as your ortho checks on progress. It's important to consider other factors that may not seem extremely important at first, such as location, parking, hours, ease of making and rescheduling appointments, and friendliness of front-desk staff. Convenience and warmth matter to the overall experience.
Also, many patients do think to ask, 'How long will treatment take?' Also, make sure to ask, 'How many visits will it take to finish treatment?'. Your time is very valuable, be sure to consider the overall time commitment you will be making for required treatment visits. Choosing more advanced technology may save you many trips to the office and, subsequently, many hours of your time.
Taking Your Time to Get It Right
Unlike a filling or a root canal that can be done in an afternoon, orthodontic treatment typically takes longer, so you want to get it right. Ask these questions, do your research, and you'll find the right orthodontist for you soon enough.
Have a Question?
Check our FAQs or ask here.
Are you ready to pursue your amazing smile?
Our short quiz will point you in the right direction.
Take the Quiz
Great smile tips from Dr. Reynolds!