Two Steps to Great Teeth
January 20, 2017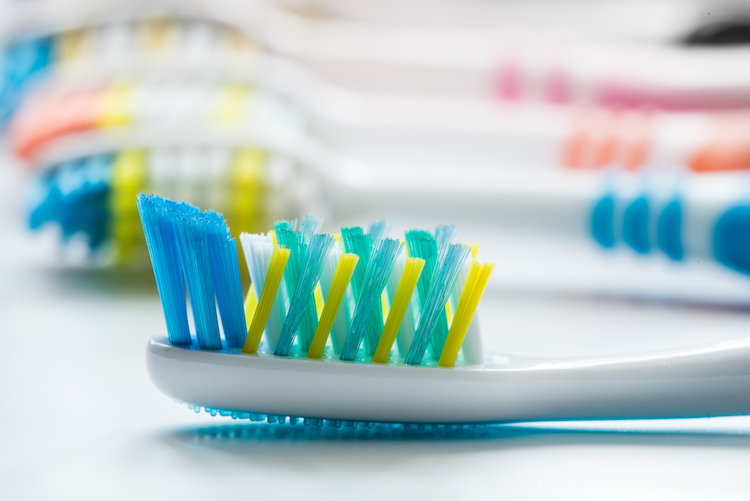 One of my missions in life is to get as many people as I can to buy into making oral health a priority in their life. I will tell you that some days, it's hard. To me, I see the problems that people face because they didn't work on good dental hygiene. Avoidable problems. So I sat down and began asking myself, "What's the simplest way to get people to take care of their teeth and gums?" I thought about talking about all of the benefits. Then I thought about and wrote about all of the problems you could face. Both approaches were too wordy and nerdy.
I decided to promote a message that was more of an advertisement than an admonition. Does anybody remember the 1997 Apple ad campaign "Think different."? It was two words but won many awards and used creativity by associating the computer with creative, rebellious figures from history. Well, I can tell you that I'm not going to relate someone like John Lennon with oral hygiene. Not in the budget.
But I liked the simplicity. Easy to remember. Really sticks with you. Might make you want to do something. So I came up with the Two-Step Teeth Philosophy.
Two-Step Teeth
Step 1: Brush and floss when you wake and when you sleep
Step 2: Less sugar
Just these two things if applied daily would reduce dental problems a lot. No, really. A lot. Best of all you get the side benefit of setting the example for your children. You are virtually assuring them of a much easier time for their teeth over their lifetimes. There are only two things you need to elaborate on.
How to brush and floss
This is covered in so many articles, I'm not going to cover it here. The only think I'd add is that you should emphasize how little time it takes. After that, for people who think flossing is a drag, make a deal with them to start out flossing one tooth. It sounds crazy but you'll see.
Foods and drinks to avoid
By foods and drinks, we mean sugar. Show yourself and your family how much sugar sodas have. Show them how much food and drink packaging really stretches the truth with words like "natural flavoring" and "from real fruit juice". Regular soft drinks like colas and the like are terrible for your teeth and your entire body. Need evidence? Search for "high fructose corn syrup" on your favorite search engine and get ready to for an eye-opener.
Clean and nourish
The Two-Step Teeth philosophy works because it keeps your attention focused on two giant pillars in dental health. The big problems with teeth and gums is keeping them free of debris and not pouring acidic food and drink over them. Super easy to remember, I think Two Step Teeth is headed for greatness. Let's work to make all those visits great ones too.
Have a Question?
Check our FAQs or ask here.
Are you ready to pursue your amazing smile?
Our short quiz will point you in the right direction.
Take the Quiz
Great smile tips from Dr. Reynolds!