Understanding the Need for an Orthodontic Specialist
November 16, 2017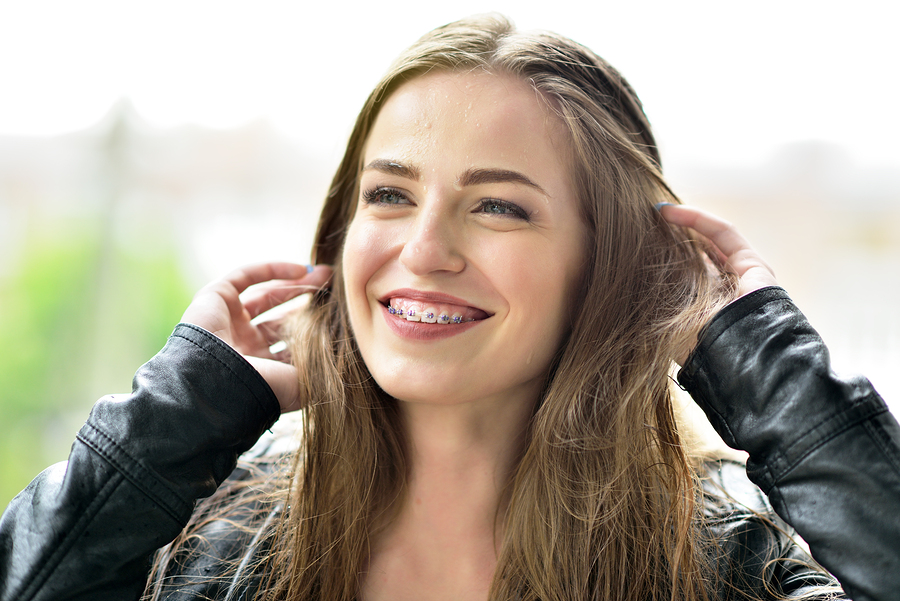 Like our pediatrician, many of us are quite particular about our family dentist. We come to trust them with our family's oral health and get comfortable with their treatment, practices, and advice. But have you considered an Orthodontic Specialist?
While the family dentist is an integral part of the dental system, the reality is that general dentistry doesn't cover many procedures we'll encounter. There inevitably comes a time when a decision must be made about the next steps for certain treatments. I'll relate a story that will help you understand what I mean:
A colleague of mine wanted to take her practice to the next level, and to do it she wanted to generate some marketing collateral to be used in advertisements, on her website, on social media, perhaps even on TV.
She began pricing production companies because she knew she wanted at least one video to promote her practice. She wasn't sure what to expect from the quotes, but those she was getting were higher than she had in mind. Mulling over the situation, she remembered a photographer she'd worked with to help produce some of her printed promotional materials and gave him a call.
They chatted about the possibility of him helping her produce the videos. Photography was his specialty and my colleague was very happy with the work he'd done for her in the past. Since they last worked together he had taken a few online classes on video editing and felt that his photography instincts would translate seamlessly enough to filming, at least something as simple as a short promo. He didn't own the necessary equipment, but had friends who would let him rent it at a fair price, and in turn he was able to give my colleague a fair price as well, much less expensive than the professional production companies she'd negotiated with.
It seemed like the shoot went smoothly enough and my colleague was feeling optimistic. Then she received the finished product. It was a perfectly usable video, but she couldn't help but wonder what kind of video she would have received if she went with the production company. Ultimately, my colleague underestimated the difference a professional production company could make. She was an uninformed consumer and assumed the difference between a photographer and videographer was fungible.
I don't mean to imply that you need to seek out the most expensive orthodontic provider, or that all family dentists who offer orthodontic work are unqualified. My goal is to help you become informed about what services should fall under the purview of your family dentist, and why a specialist might be the better choice for your needs.
You can't be too attached. I completely understand the tendency to want to continue working with your family dentist. That comfort level is likely unmatched, regardless of what orthodontist you work with, but you can't always make that your top priority. Some procedures you need will require the help of a specialist and a family dentist you trust should make that recommendation. They shouldn't be expected to handle complicated orthodontic work. Many family dentists have close working relationships with orthodontic specialists, and will refer you to their services. Their advocacy should serve as a trusted starting point for the next steps.
You need to know what falls under areas of expertise. Much like your pediatrician, your family dentist's primary responsibility is the ongoing evaluation of your overall dental care and diagnosing conditions for which seeking the opinion of a specialist is appropriate. All of the family dentists I know are outstanding stewards of their patients' dental health, and are exceptional at what they do. Diagnostics and overall care is their specialty. Corrective orthodontic procedures aren't, nor should that be your expectation. Orthodontic work is covered very generally in dental school, but unless your family dentist has received significant specialty training, the two of you should work together to find an orthodontic professional that can best meet the specific needs of you and your family.
Ask the right questions about their training. It's not uncommon for well-meaning family dentists to add orthodontic work to their list of services in the hope of boosting the bottom line. For the most part, this isn't a hustle. Many dentists are capable of some simple orthodontic procedures, and if yours is a doctor you trust, it's worth exploring their service as an option if the procedure isn't too extensive. However, as a consumer, don't be afraid to ask them what experience they have with orthodontics. While this still represents a very small number of the profession, I'm noticing a worrisome trend of weekend courses in orthodontics being presented as qualification to perform complex procedures. That being the case, it's always worth asking about what training your dentist has received. The genuine and forthright professionals whom I have worked with would have no problem being honest about their capabilities and helping you find a specialist.
It's important to recognize and accept when it's time to consult with your family dentist about the help of a specialist. Many procedures will demand it. In the meantime, take my quiz to find out what kind of orthodontic provider is best for you and your family: Smile Shopping: Finding the Right Orthodontic Provider for Your Family.
Have a Question?
Check our FAQs or ask here.
Are you ready to pursue your amazing smile?
Our short quiz will point you in the right direction.
Take the Quiz
Great smile tips from Dr. Reynolds!