Why A Great Orthodontist Looks At The Bite, First
May 10, 2018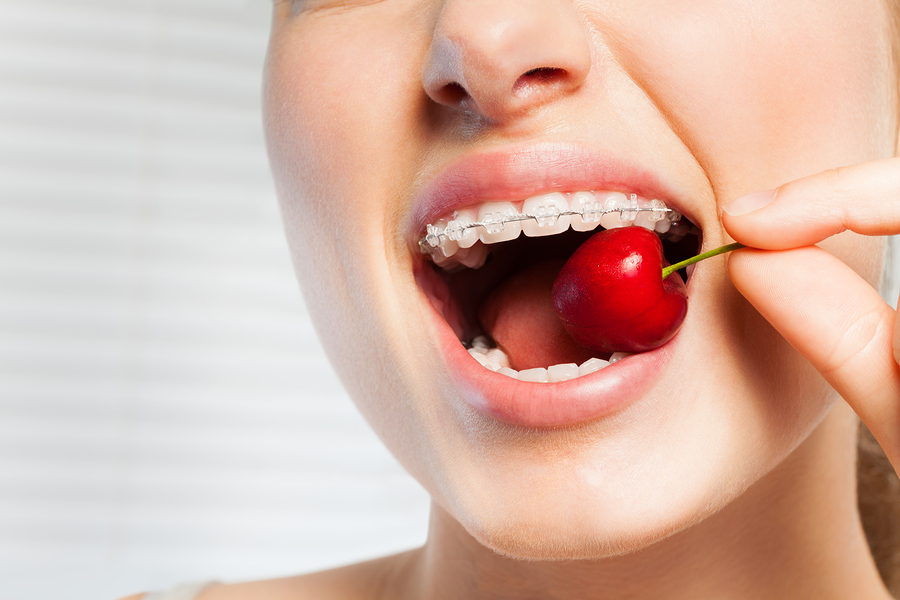 Orthodontists are dentists who have gone through additional training after dental school learning about the mechanics of the jaw and teeth, including alignment, the temporomandibular joint (TMJ), and the bite, or the way top and bottom teeth fit together. Some orthodontists look at tooth alignment first, but in my opinion, a great orthodontist is one who looks at the bite first. Why? Because the bite is a foundation of good oral health. A misaligned bite can lead to tooth pain, temporomandibular joint (TMJ) pain, jaw muscle (this also can be labeled TMJ) pain, tooth wear, and gum recession.
That's why great orthodontists look at bite first. They know that by addressing issues with the bite, they can take care of other issues or symptoms. No sense building a beautiful house on a poor foundation.
Here's more detail on why.
A Bad Bite Harms the Teeth
When your bite is bad, you may experience that as toothache. It takes a just a fraction of a millimeter of being "off" for it to cause you pain.
Causing even more long-term damage, however, is wear to the tooth's surface that results from a bad bite. When the bite is off, the top and bottom teeth don't fit well together. Imagine a gear where the cogs don't line up; as the gear turns, the cogs rub together and wear away prematurely. It's the same with your teeth when you have a bad bite. The protective outer layer, the enamel, wears away, exposing the vulnerable dentin underneath. Once this happens, simple fillings are usually not enough to fix the tooth. More complicated and expensive restorative dental work becomes necessary.
A Bad Bite Is Bad For Gums
This one might be surprising, because it's hard to see the connection at first between the bite and the gums. But a bad bite, which can happen when teeth are even slightly "off," wears away the gum tissue, leading to gingival recession. Abfraction, or notching of the teeth at the gumline, is another symptom. Both of these symptoms are common in adults over 25 with misaligned bites. When the gums recede too much, they need correction, which can be expensive and invasive to fix.
As a bonus, I'll add that a bad bite not only wears away the gums, but the underlying bone, too. Just another reason to have an orthodontist look at your bite.
A Bad Bite Hurts the Jaw Joint and Can Cause Pain
A bad bite from a misaligned jaw can often lead to pain in the jaw joint, or the temporomandibular joint (TMJ). Problems with this joint are called TMD, or temporomandibular joint disorders.
The reason TMD is so bad is that it can lead to a variety of symptoms like "clicking" or "popping" noises, pain in the jaw, or in some cases, inability to open or close the mouth properly. It can also cause symptoms outside the mouth area, including headaches and pain in the shoulders, neck, and back, and much more, which originate from muscle pain. Unexplained headaches, including migraine headaches, are a common symptom of TMD, particularly early in the morning.
Orthodontists are well-equipped to address this type of "unexplained" pain, which often has a clear explanation, as they are exquisitely trained in the anatomy of the head and neck.
A Great Orthodontist Starts with the Foundation
Imagine a builder comes to your home to fix your wall and puts up plaster, when the real problem is wood rot underneath. The wall may look nice from the outside, but it's just covering up the real problem, which will only get worse.
It's the same thing with orthodontic care and the bite. A good orthodontist knows that the bite should be addressed first, or else other problems may emerge or get worse over time.
Have a Question?
Check our FAQs or ask here.
Are you ready to pursue your amazing smile?
Our short quiz will point you in the right direction.
Take the Quiz
Great smile tips from Dr. Reynolds!