Why Maintaining A Beautiful Smile Should Be Your Top Resolution For 2018
February 22, 2018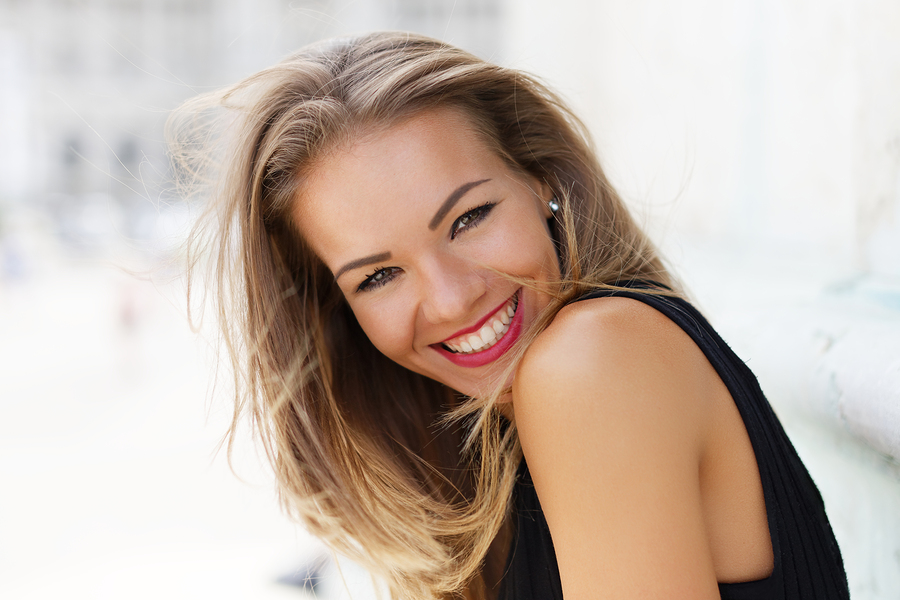 If you're like most people, you made some New Year's Resolutions for 2018. Was one of those resolutions to pay attention to your smile? Hope so! A healthy smile is not just about looking good, after all. Here's why you should make maintaining a healthy smile a top priority this year.
A Beautiful Smile is Healthy
The connection between oral health and overall health is profound. A beautiful smile can be a sign of good health, while a less appealing smile can be a sign of suboptimal health.
In a healthy smile, the teeth are white and straight, the bite is aligned, the jaw joint functions well, and the gums are pink and not inflamed. When one of these elements is missing from the smile, it can be a sign of something worse.
Discolored teeth can be a sign that the enamel has worn off and exposed the dentin underneath. When it gets to this point, fillings are often not enough to fix the tooth, and crowns are the only solution.
Teeth that are cracked, worn, or misaligned can indicated a bad bite while missing teeth can cause problems for surrounding teeth, leading to more decay.
A bite that's off can lead to TMD

(

temporomandibular disorder), which can cause clicking noises, pain in the jaw joint, and unexplained headaches.
Receding gums can lead to damage of the underlying bone and loss of teeth.
Gum disease is associated with heart disease, stroke, and diabetes.
Paying attention to your oral health is not just good for your smile, but for your health overall. Plus, addressing problems as they arise means avoiding more expensive, more invasive fixes down the road.
A Beautiful Smile is Good for Self-Esteem
Feeling good about your smile is an important component of self-esteem. Too many people cover up their smile or stop themselves from smiling because of embarrassment over their teeth. What a shame!
A beautiful, healthy smile gives you the confidence to smile proudly and be yourself without hiding. It's something everyone should have the privilege of experiencing. Working towards a beautiful smile isn't just an investment in having nice teeth, but an investment in self-confidence and in your future.
A Beautiful Smile is Achievable!
Unlike going to the gym every day, this is a resolution that's easy to keep. Simple habits (that you probably already have) like brushing regularly and flossing daily go a long way towards keeping that smile bright and healthy. Getting a cleaning from a dental hygienist and seeing the dentist once or twice a year is simple, too.
If you need more treatment to get the smile you want, such as crowns or braces, make this year the year you get it. Too expensive? Don't assume that you can't afford treatment. Health insurance, flexible spending and health savings accounts, and payment plans offered by your dentist or orthodontist are some of the options you have. Read more about paying for treatment on our blog right here.
Remember that tooth, mouth, and bite problems don't get better with time. In fact, they often get worse if left alone, meaning that what might have been a simple fix is now more invasive and more expensive. So take action now and make a resolution to take care of your smile in 2018!
Have a Question?
Check our FAQs or ask here.
Are you ready to pursue your amazing smile?
Our short quiz will point you in the right direction.
Take the Quiz
Great smile tips from Dr. Reynolds!