Your Gums Are The Tires Of Your Mouth
October 4, 2018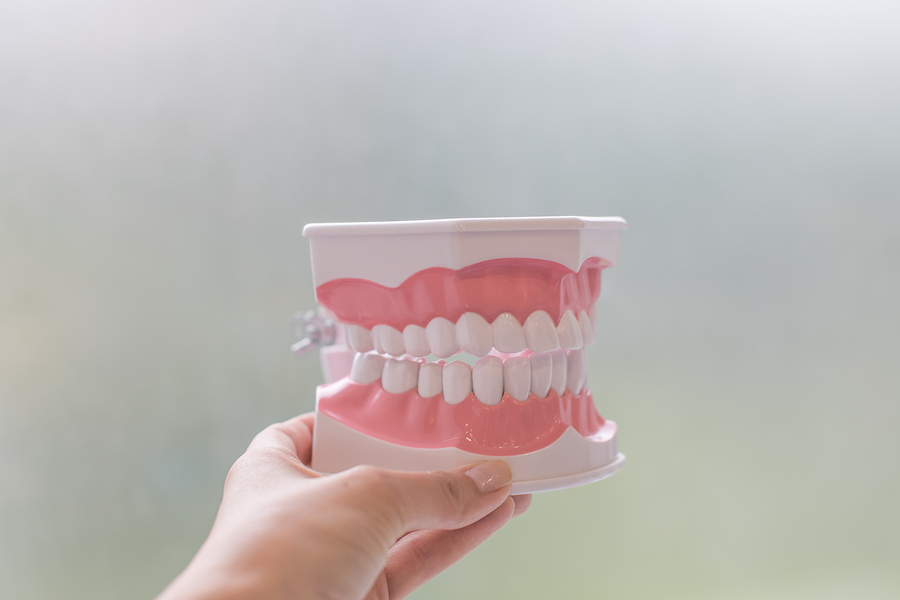 My practice is outside Detroit, aka The Motor City or The Automotive Capital of the World. Because of that, I tend to use car analogies to explain orthodontic issues to my patients so they can more easily understand where I'm coming from.
That's why I say the gums are the tires of your mouth. Stay with me here; I'll explain why this analogy makes sense.
Tires Wear Away with Use
Just like tires that wear away as you put more and more miles on them, so too do the gums wear away over time. Older people tend to have receded gums; that's where the phrase "long in the tooth" comes from, as the tooth appears to be longer as more of it's exposed due to gum recession.
To keep your tires lasting longer, you need to take care of them. Similarly, to keep your gums lasting longer, brush them gently, floss daily, and get regular dental check-ups. It's impossible to completely avoid gum recession with age, but it can be greatly reduced with some TLC.
It's Unsafe to Drive with Bad Tires
Worn tires are dangerous as they have lost traction and are more likely to experience blowouts. The same with your gums; unhealthy gums are dangerous.
Though we don't think of it much, gums are actually a very important part of the mouth for keeping you healthy. They form a barrier against bacteria, and when that barrier is broken, bad bacteria can enter the bloodstream. Unhealthy gums have been linked to body-wide infections, heart disease, and more.
Problems with Your Wheels Can Be Warning Signs of Something Bigger
When your tires wear away prematurely or shake and cause noise while driving, that can be a sign of a bigger problem, like misaligned wheels or a bad wheel bearing.
Gums are the same. Gums that are puffy, red, and inflamed can indicate an infection that should be treated. Gums that recede prematurely and "notching" of teeth near the gumline can be an indicator of a bad bite. Once the bite is corrected with braces or other treatment options, the gums will stop receding at such a fast pace.
Note that there are procedures to correct receding gums, including gum grafts and pedicle grafts, but these can be very painful and expensive, and worse, they don't fix the underlying problem.
Tires Are Too Easy To Ignore
Even when your tires are a little worn down, shake a little, or cause some noise, you may still go ahead and drive with them anyway. It's best to get the issue taken care of quickly, but you figure it can wait.
Unfortunately, I see many people with the same attitude towards their gums. Perhaps because gums rarely cause the pain that a toothache can cause, or perhaps because they're not as unsightly as an overbite or crooked teeth, gums tend to be overlooked.
But I want to encourage you to think of them as important to your oral health as your teeth. Flossing daily and brushing your gums can go a long way towards keeping them healthy. If you have children, make sure they understand the importance of taking care of their gums, too. And if you see any signs of early recession, book an appointment with an orthodontist to look at your bite. Take care of your gums now and they'll take care of you later.
Have a Question?
Check our FAQs or ask here.
Are you ready to pursue your amazing smile?
Our short quiz will point you in the right direction.
Take the Quiz
Great smile tips from Dr. Reynolds!